January Creative Eight Wow Tutorials
Build your Creativity
I'm so excited to share this news with you. During November, I was invited to join a group of eight talented designers to publish a set of monthly tutorials for each of the next six months; January – June 2020.
Here is the flyer for the first month and we're all working on the next issue.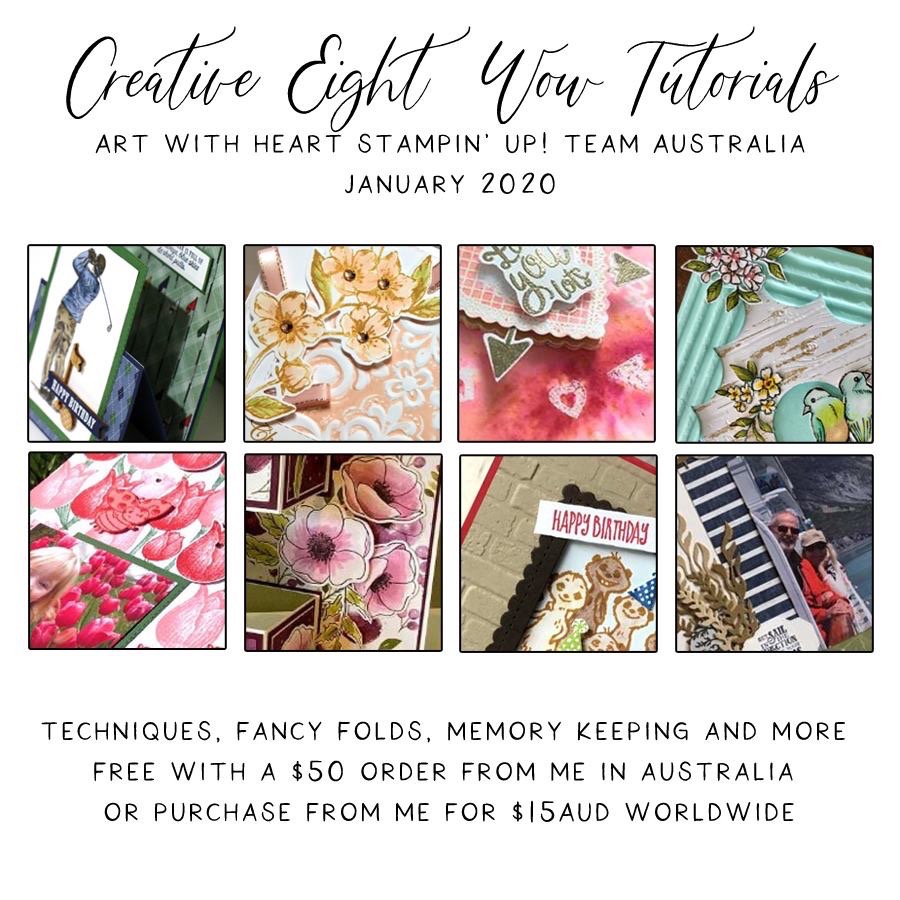 Fancy Folds, Techniques, 3D or Scrapbooking, Embossing Folders and Ideas. The designs are absolutely exclusive, they are FREE with any purchase a $50 order or you can purchase from me for $15AUD worldwide.
Here here is the link to my Online Store and here is my PayPal Link