It's Saturday and a glorious day.  I plan on writing this newsletter to share the news with you, and then have a little play in the garden.  It's gloriously green, the roses are blooming, our various native birds & animals are happy, and the bees are buzzing.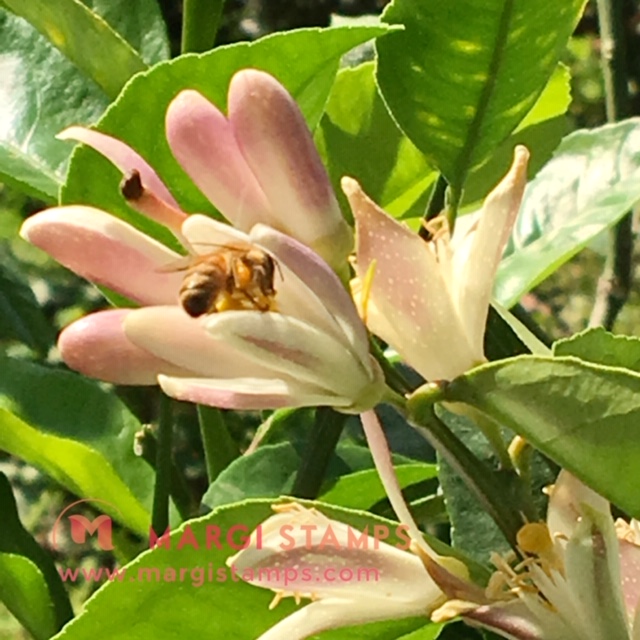 In the photo, I've used the Honey Bee Bundle #153792 $72 on page 30 of the Mini Catalogue.  You can see that I have paired it with Golden Honey Specialty DSP from the Sale-a-Bration Catalogue.  The paper combines black and white imagery with gold foil accents.  The products used are HERE
The brilliant news is that this DSP is one of the "FREE with $90 spend" items.  They go so beautifully together.  Buy the Bundle, add the yummy Daffodil Delight Ribbon #151311 $13.00 or Glittered Organdy Ribbon #147897 $14.75, and some additional cardstock or adhesives, and you'll get to $90 and the DSP is all yours.
Mini Catalogue and Sale-a-Bration
Handmade for You
January – June 2020 Mini Catalogue 

Oh golly, there are so many beautiful things!
I'll share some pictures of some of my favourites and if you click on the links you'll see some of the products used. 
Parisian Blossoms Suite
Honey Bee Bundle
The product list is here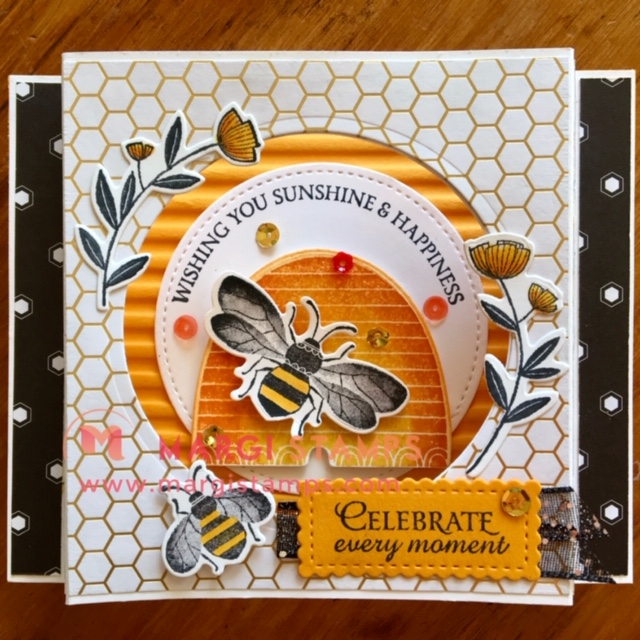 Timeless Oasis Suite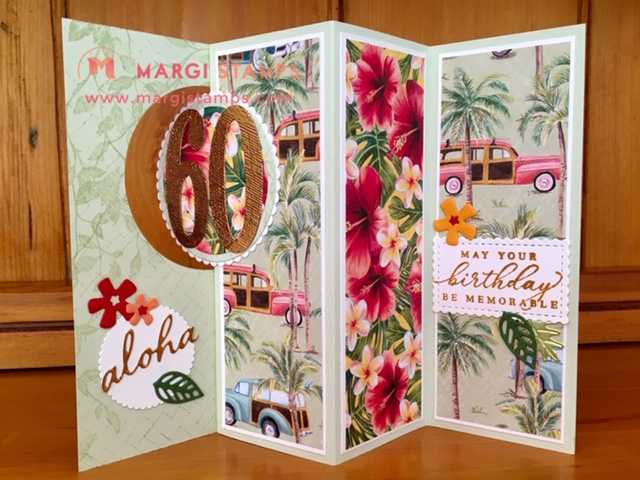 Timeless Tulips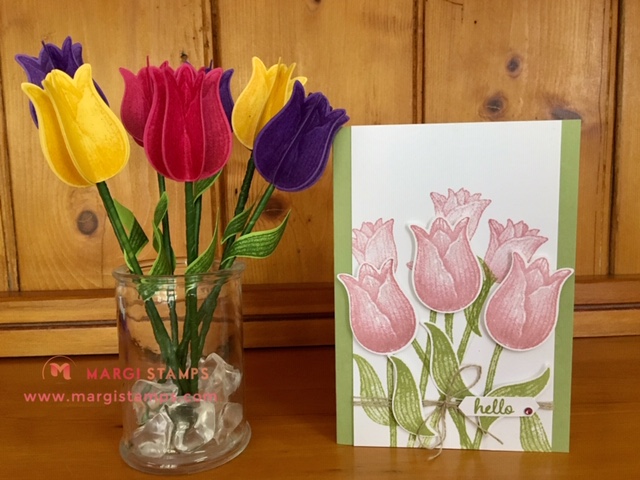 By the Dock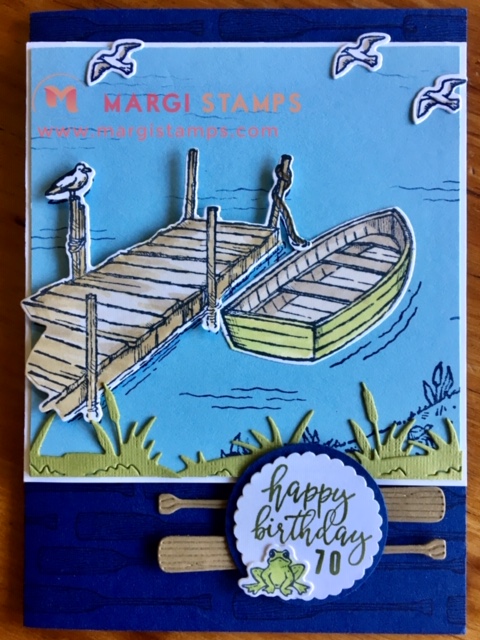 Do the Impossible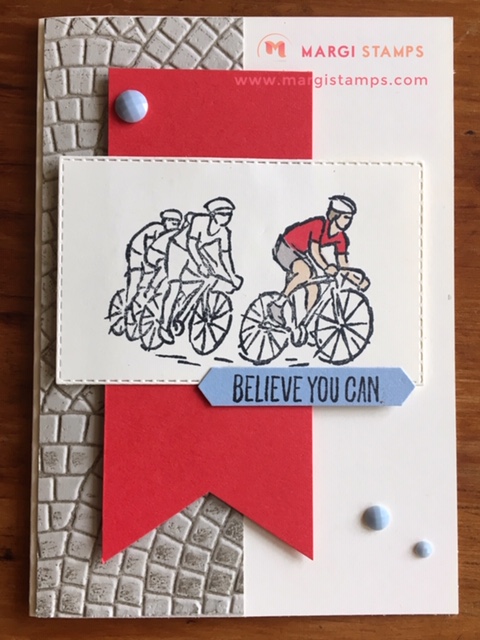 Birthday Bonanza Suite meets Best Dressed Suite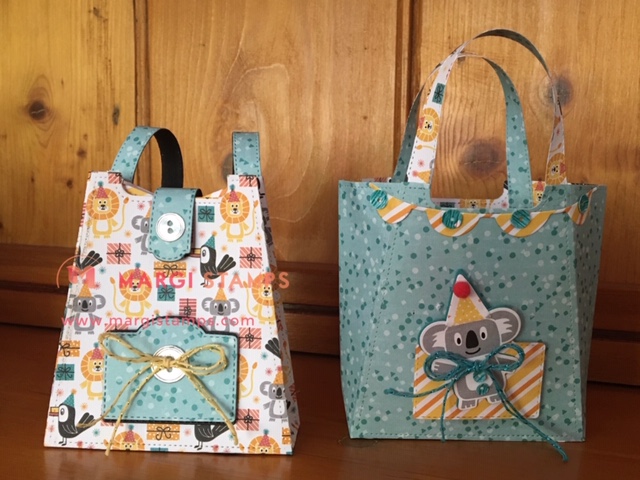 Sale-a Bration
Sale-a-bration is the special bonus/gift time; FREE product for you, additional host benefits and an ultra-special deal to join up to my Stamping2Share Team within Stampin' Up!

Some of you already have your catalogues and booklets. If you do not already have your copies, they are available on-line or please contact me for your very own paper ones. My website address is listed below.
SAB runs till March 31 with free product available with qualifying product order of $90 or more.
Here are some pictures using the product from The SAB 1 catalogue.
Happy Birthday to You
Can you see there are also co-ordination dies?  Extra special? The product used are HERE
Kerchief Card Kit
Here I have paired Happy Birthday to You with the Kerchief Card Kit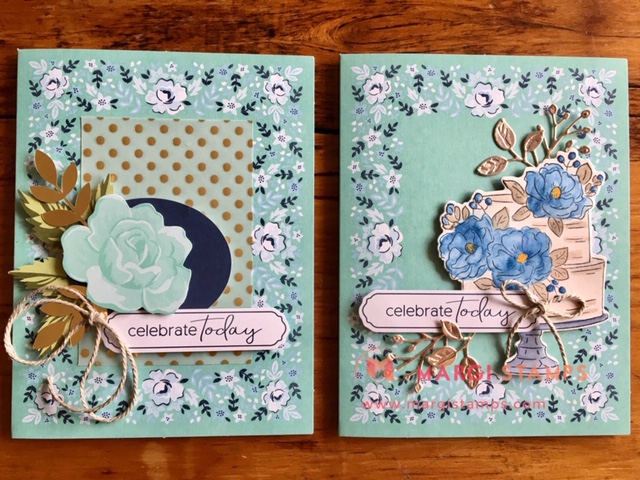 Power of Hope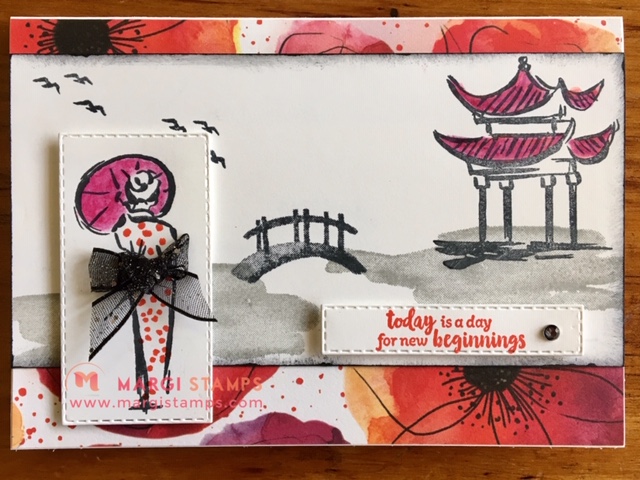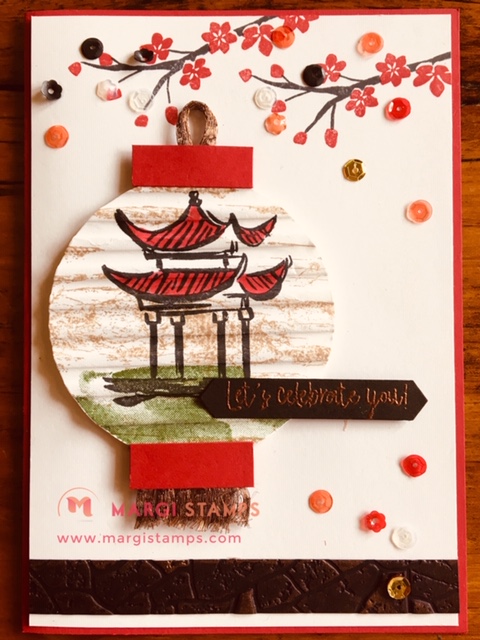 Special Host Offering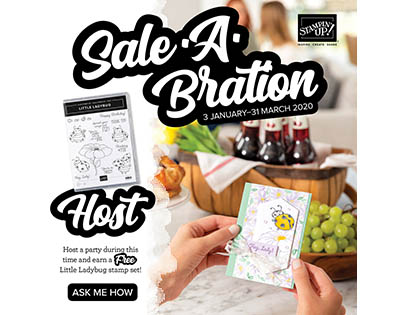 Sale-a-Bration 2 is Coming!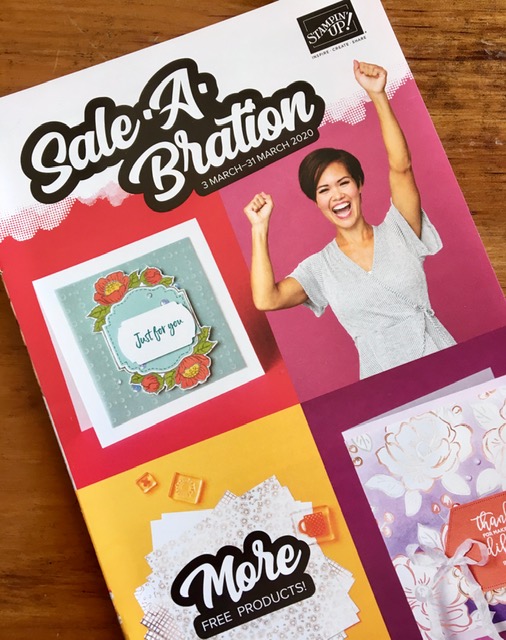 SAB 2 is the new little booklet and runs from March 3- March 31 while stocks last.
I have these booklets and will be giving a copy to all my class ladies.  Please give me call/message and I'll send you one.  You'll be able to view online from March 3.
Join my Classes: Join my Team
Do you have a love of crafting?  You might like to join my Paper-crafting Classes.  I run several different class groups, or you might like to arrange a private class for you and your friends.
You might like to buy your Stampin Up! papercrafting products at a discount.  You can do this by joining my team.  You can choose your own level of involvement: it can be a hobby, business or anywhere in between.
During Sale-a-Bration until March 31, new demonstrators receive extra gifts; a free stamp set, mini trimmers AND a 48 sheet 6"x 6" DSP sample pack.  all perfect addition if yore starting out or to add to your stash.
The joining fee remains the same at $169 for $235 product (of your choice) and a business pack to get you started.
Please don't hesitate to chat to me about any or all of these options.
February Creative Eight WOW Tutorials
Here is the flyer for the February PDF Tutorials.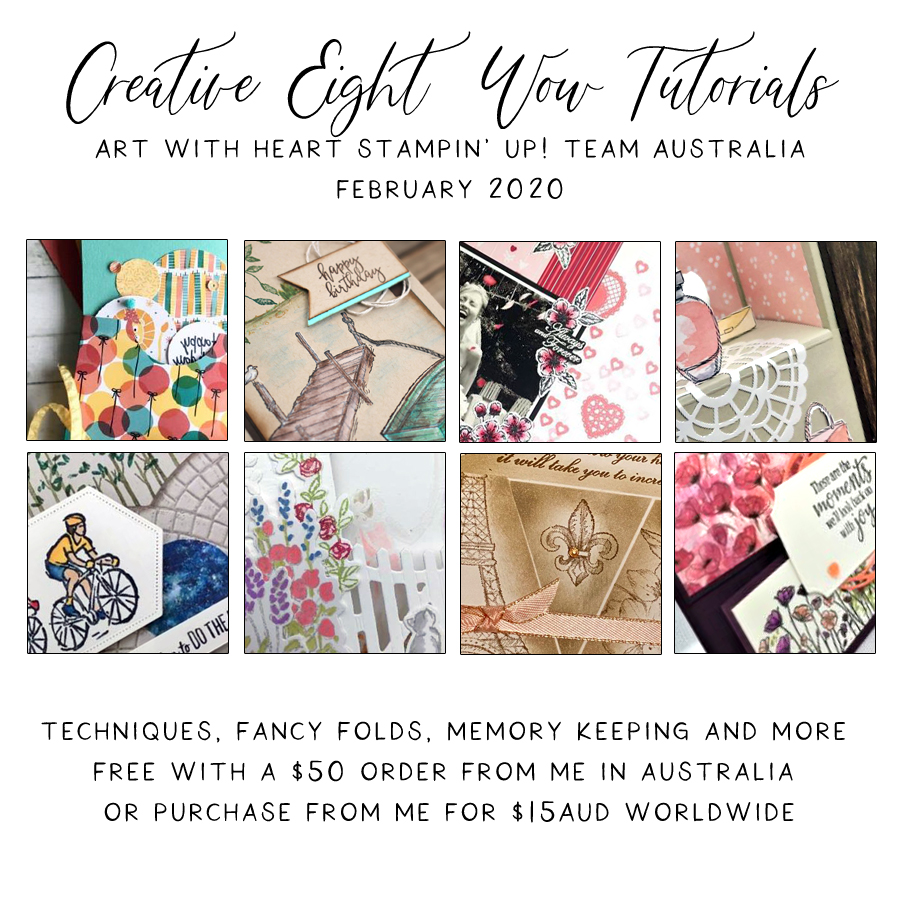 Oh Golly! there are brilliant designs and techniques. To get your copy and add to your library, please order product online at my store or contact me to purchase either product or just the PDF Tutorial.
The link to my web address and store within Stampin 'Up! site is here:
My business Facebook page is here :
My Pinterest page is here: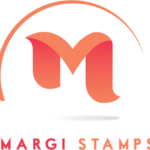 …. till next time,
Please enjoy and have fun!
LOVE IT. LIVE IT. SHARE IT.