COVID-19 & Papercrafting.
Before the COVID-19 pandemic hit, my class girls said…'Can we please do some fancy folds?' Definitely, Yes!
I researched, created and designed. Some of the designs were my very own, others are thanks to some great inspiration on YouTube!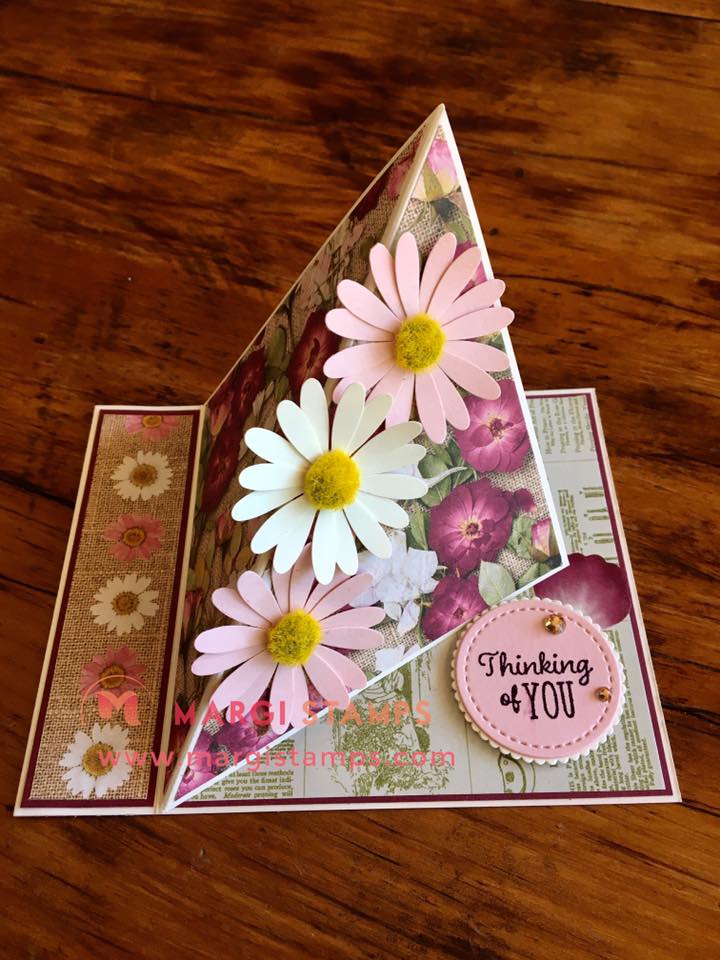 I uploaded various designs onto my business Facebook page and my friends asked 'Can you please share your directions?' The answer was also 'Definitely, Yes!'
I also thought about how we might prepare for impending COVID-19 restrictions. What if we're locked down, need to self-isolate, amuse ourselves, etc?  What can I do personally?
We can continue with our hobby
We love our paper-crafting; its a pleasant hobby, we can do it whist we're self isolating or social distancing and, many of us have 'stuff' on our shelves. Our costs can be minimised and we can continue with our hobby and creativity.
What can I do?
I thought 'what can I do personally?' I can't do medical stuff, but I can mitigate risk, I can help my friends, team and customers have fun, be creative, and share with their friends.
I can SHARE with you by:
designing projects that can be adapted,
selling project kits and accompanying step by step tutorials,
sharing YouTube tutorials,
having my online store, 24/7, with fabulous Stampin' Up! product, and
Tutorial Class Project
Here is the my first Tutorial Class Project. For the garden lover, it comes complete with pruning advice in the DSP. (Can you spot it?)
My class ladies really appreciated the opportunity to buy pre-cut kits with accompanying tutorials. They can still enjoy their hobby, stamp and make pretty things.
Twisted Easel Card with Side Panel – Tutorial Class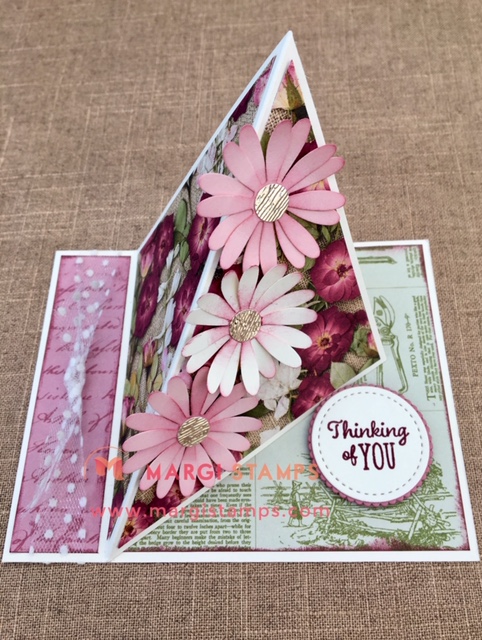 Here is the photo of the Tutorial Class version. Here is the product link.
And here is the link to the YouTube video.
Please don't hesitate to contact me if you have any queries or if you would like to place an order with me.
March Creative Eight Wow Tutorials 
These E-book tutorials are also a fabulous way to learn new skills and experiment with new designs. There are eight different projects each month. Previous months' editions are also available.
Fancy Folds, Techniques, 3D or Scrapbooking, Embossing Folder ideas.  
FREE with a $50 order or purchase for $15AUD worldwide.  I'll send this to you within 24 hours of qualifying order or purchase using the link to my email address HERE.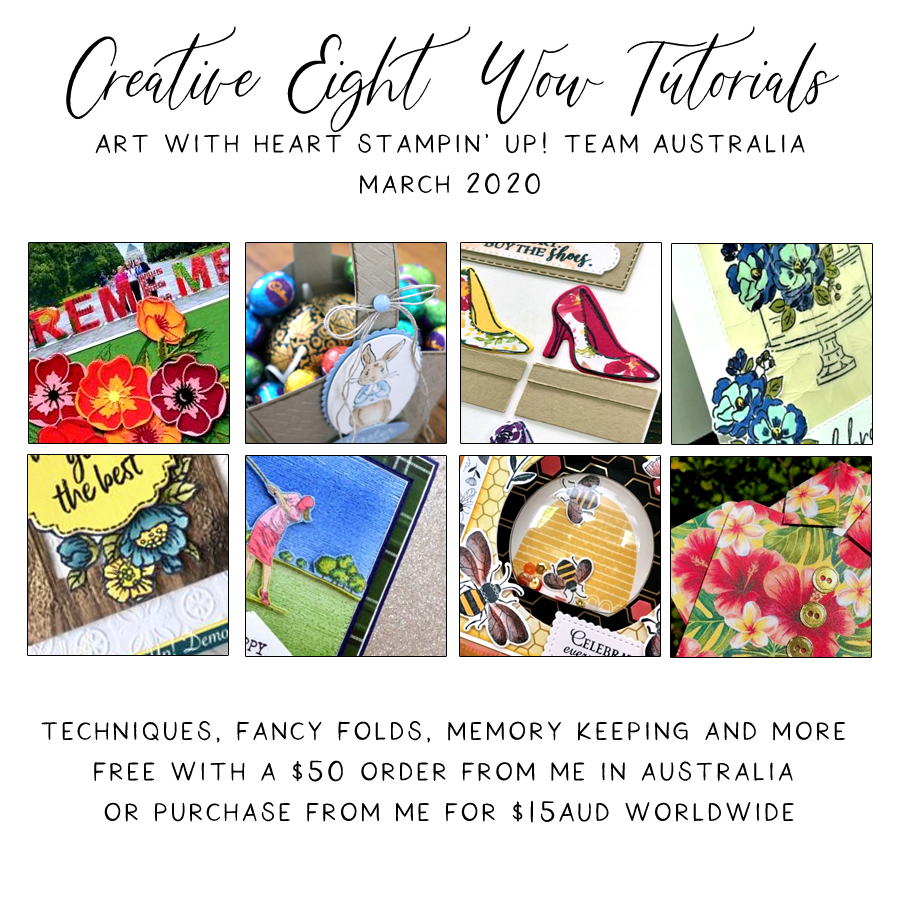 Join my Classes: Join my Team
Please contact me if you would like to join my paper-crafting classes. I run several different class groups, or you might like to arrange a private class for you and your friends.

Perhaps you have a love of paper-crafting and would like to buy Stampin' Up! products at a discount. You can do this by joining my team.
You can choose your level of involvement; it can be a hobby, business or, anywhere in between.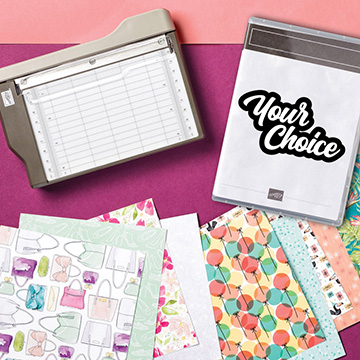 During Sale-a-Bration, from January 3- March 31, new Demonstrators can choose a free stamp set and receive the awesome Mini Paper Cutter and 48 sheet 6" x 6" DSP sampler.  This is a special bonus and only available to new demos joining during sale-a-bration. 
The Starter Kit/Joining Fee remains the same at $169 for $235 of product.  This is ANY product you choose from the Annual and/or Mini Catalogue.  It is a wonderful opportunity.  Please don't hesitate to chat to me about this. 
 
The link to my web address and store within Stampin' Up! is included here: www.margistamps.stampinup.net

My business Facebook page is:
https://www.facebook.com/margistamps

My Pinterest page is
https://au.pinterest.com/margisank/

………..till next time.

Please enjoy, stay safe and have fun!
Margi