Yay! I officially love the Hydrangea Hill Suite in our new Mini Catalogue. Pete came in while I was making these cards and said 'WOW! Margi that DSP is stunning. Is it hand painted?'
Yes, it certainly does look hand painted and mirrors the colours of hydrangeas in our garden. I couldn't resist taking a photo of one of the cards with the backdrop of a bloom.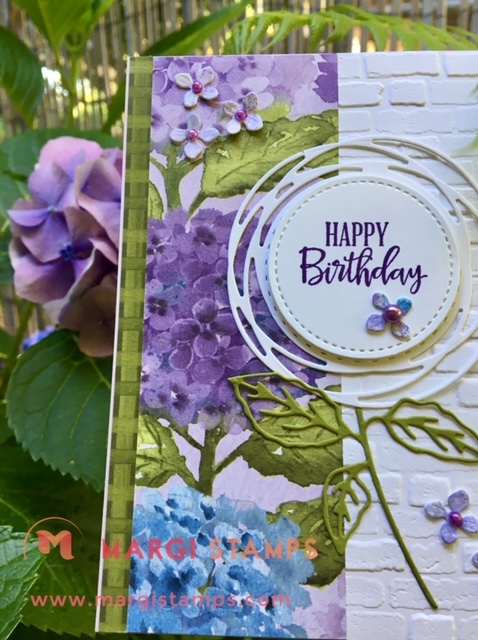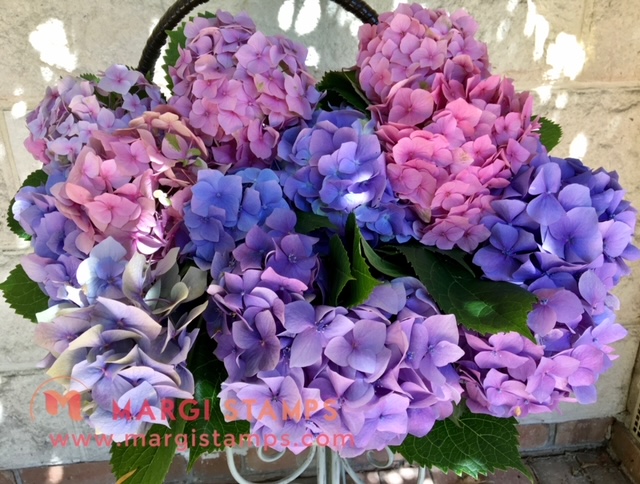 The basket of flowers from our garden brings Pete's and my Mum into the picture. Their flowers and love of gardening are my inspiration for these cards. I'm sure our hydrangea plants all derive from their cuttings.
Joan, Pete's mum, grew pink hydrangeas as they lived in Bayside while Mum, Cath, was predominantly a blue girl when living in the Yarra Ranges. We are lucky in Mount Evelyn, that we can grow different colours. I'm sure its all dependent on the soil and light.
Hydrangea Hill Suite
The Hydrangea Hill Suite comprises Hydrangea Haven Bundle of stamp set and dies (save 10%), Hydrangea Hill Mercury Glass Acetate, Gorgeous Grape 3/8″Ribbon, Pastel Pearls, and Hydrangea Hill Designer Series Paper.
Yep, we are so lucky at SU have very talented artists and designers. The other DSP designs in the pack are equally stunning and I'm looking forward to playing with some designs for these in the next few days.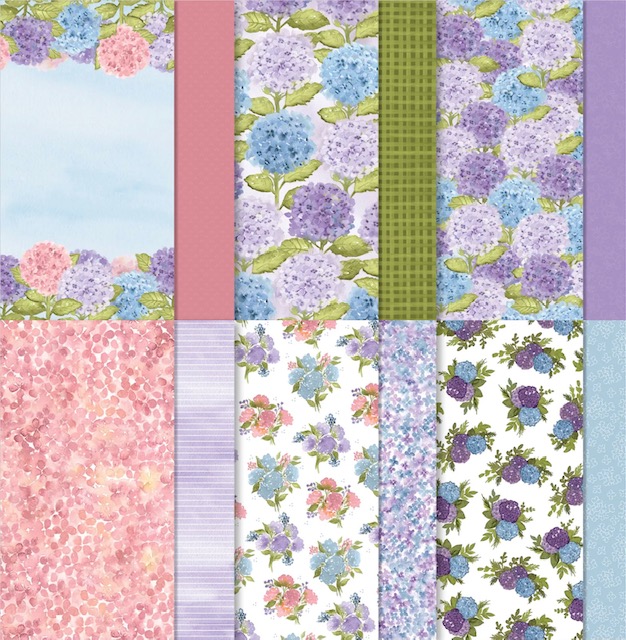 Techniques and Designs
I also used the 'baby wipes and Ink Refills technique to create my hydrangea colours on some other creations. You might notice the little petal die cuts…. I used paper I made using the same brew of colours; blues and purples. These two cards graduate from simple stamping to a more intricate design using layering and dies.
Here is a close up of the die-cut hydrangea flower.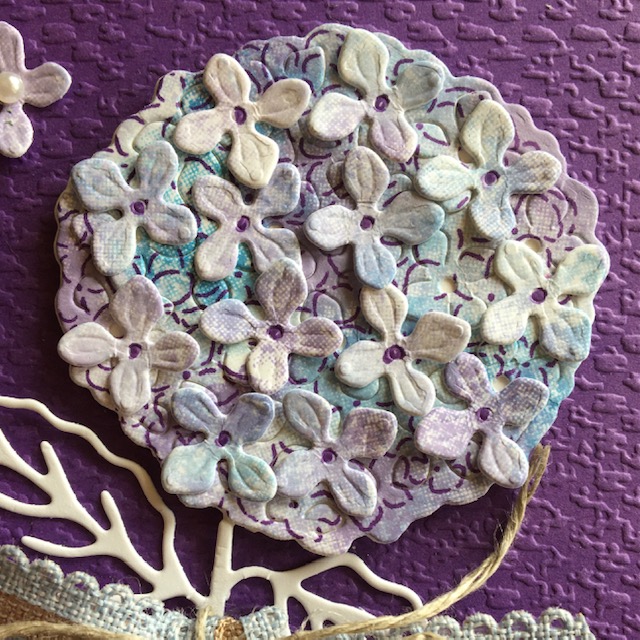 I used the Tasteful Textile 3D Embossing Folder for the Gorgeous Grape layer, and Seaside Spray Scalloped Linen Ribbon for the trim.
Other Ideas
These cards both feature the Hydrangea Hill Mercury Glass Designer Acetate.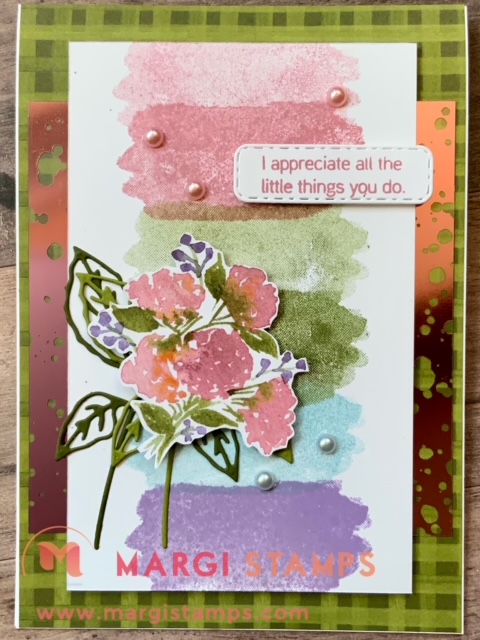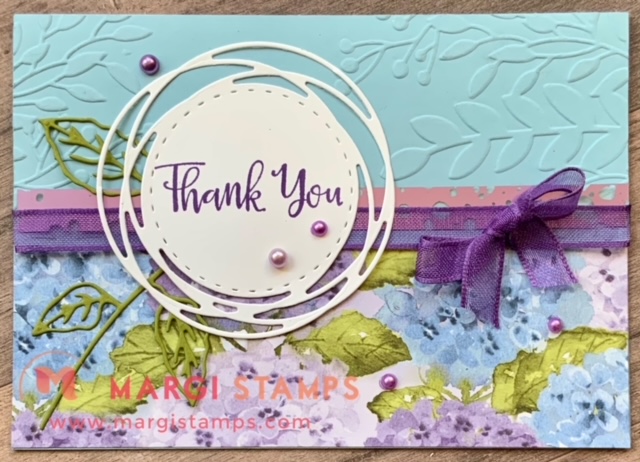 Click here for a List of Supplies for these projects or visit my 24/7 Online Store
JOIN MY TEAM
Sale-a Bration is a great time to join my team with additional FREE products. Join just for yourself to get a discount, and/or build a business, be part of my team and meet friends who love to craft. The choice is yours, and I'm only too happy to chat with you OR, you might like to hop on over to my JOINING PAGE
Here's a quick look at the offer!
Choose $235 product for a $169 spend ($66 for FREE) (Including product from the Jan-June Mini Catalogue)
FREE Shipping
FREE Business Kit
FREE Exclusive gift form the upcoming catalogue 5 6″ x 6″ stacks of Designer Series Papers. ($100 for FREE)
And the opportunity to order from any existing catalogue & the new Mini Catalogue at 20% discount.
You might like to pop on over to my blog post, where you can find further information and some general Q & A's. Here is the link.
JOIN MY CLASSES
Please contact me if you would like to join my paper-crafting classes. I run several class groups. You might like to arrange a private class for you and your friends, or you might like to join my online/virtual class with prepared class kits and PDF Tutorials.
Please chat to me about your ideas or queries.
Have Fun Crafting. Enjoy the samples and your own wonderful creativity.
My business Facebook page is HERE:
My Pinterest site is HERE
My Stampin' Up Online Store is HERE
My Stampin' Up website is HERE
My blog website is HERE:
……… till next time, stay safe, have fun!

LOVE IT. LIVE IT. SHARE IT.