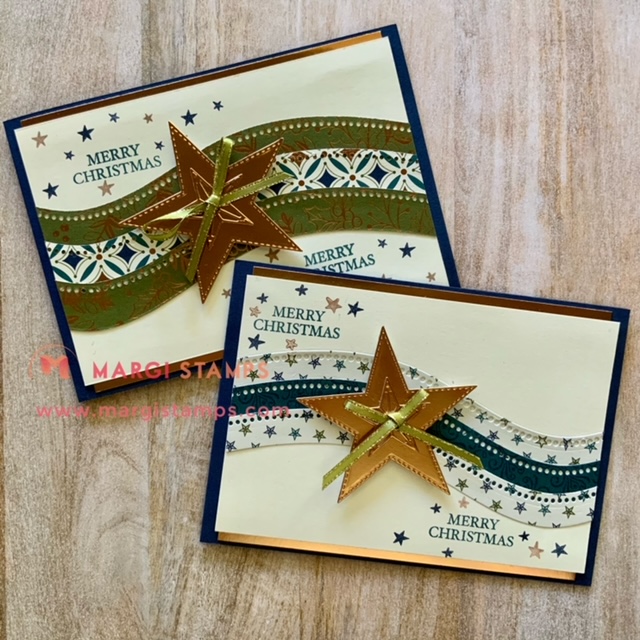 More Pretty Curvy Christmas Treats for You
Can you see that both of these cards were made using the same supplies? The hint is in the Quite Curvy die cuts and the side of the Designer Series Paper used!
Get 'em early! Quite Curvy Bundles
The Quite Curvy Bundle, comprising Quite Curvy Stamp Set and Curvy Dies will be featured in our January – June Mini Catalogue, and bundled at a 10% saving. The bundle is also available now on Early Release at 10% saving.
ONLY AVAILABLE until JANUARY 4 at 10% SAVING.
The fabulous offering of the mega bundle, Quite Curvy Variety Bundle, includes Quite Curvy Bundle AND Curvy Christmas Set AND Classic Christmas 6″ x 6″ DSP all bundled at a 10% saving for you. The 10% discount applies to ALL items in this bundle. It is only available now and while stocks last.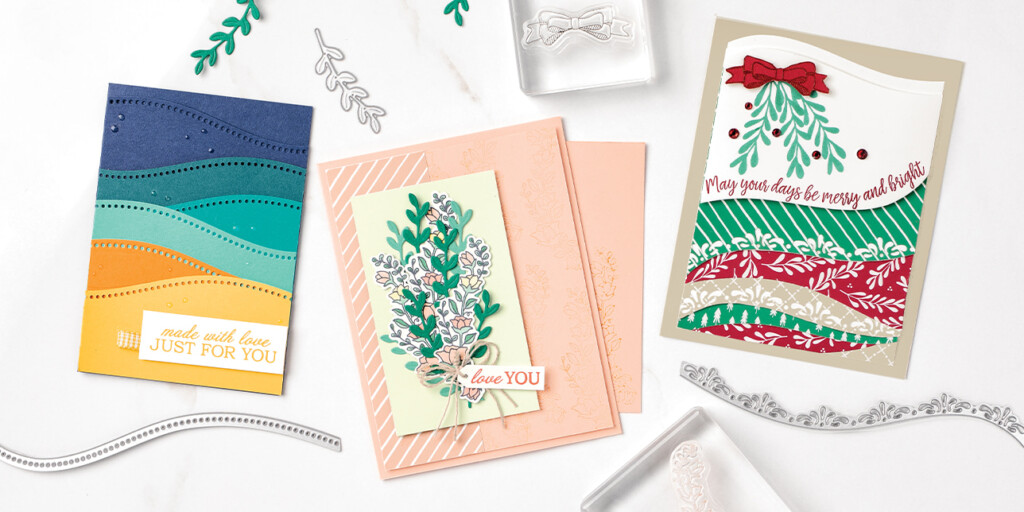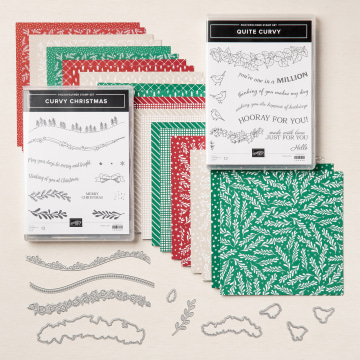 Brightly Gleaming and Curvy, Curvy Christmas.
The cards shown above are alternate designs of one of my class Card Kits. I have shown two options using the same supplies. We used Brightly Gleaming Specialty Designer Series Paper paired with new Curvy Dies, Curvy Christmas Stamp Set, Stitched Stars Dies and Copper Foil.
As Brightly Gleaming Specialty DSP features stunning images and copper foil accents, I have highlight these accents with Copper Foil strips and Stitched Stars. The greetings, tiny stars and starry swoosh and a small bow bring it all together. I used Old Olive Ribbon from All the Trimmings Ribbon Combo Pack for the bow. We used the other component of the combo, Red Ribbon, in our 'Trimming the Town Cards' in our previous post. Here is the LINK back to that post.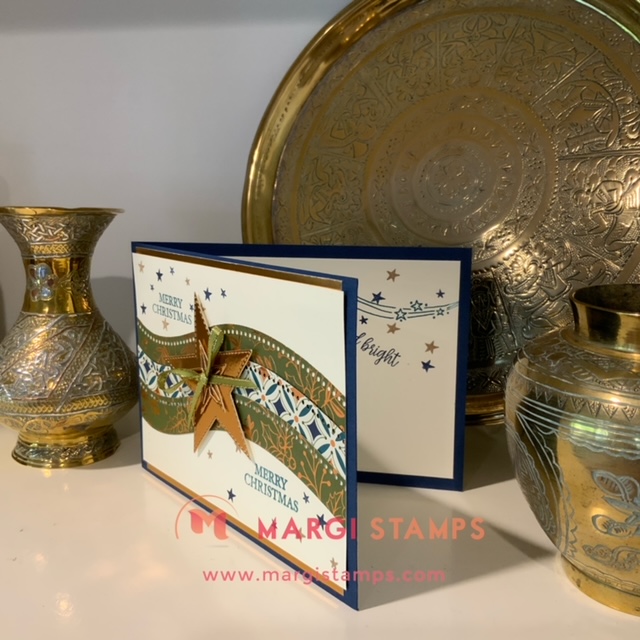 Here is a more detailed view of the inside of the card.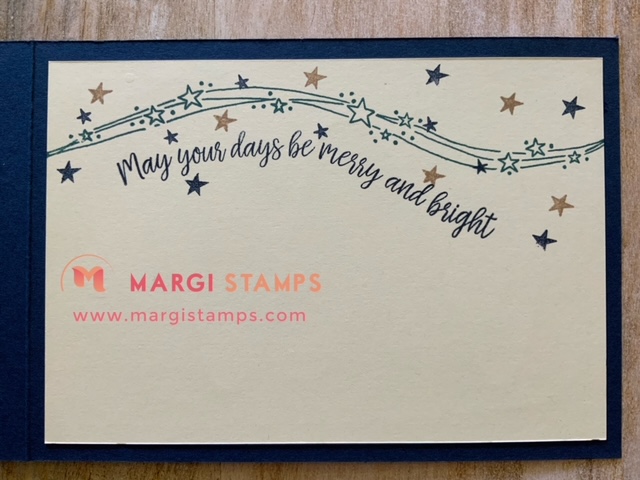 Here are all the products used. I have listed both the mega bundle, Quite Curvy Variety Bundle as well as the Quite Curvy Bundle. The Quite Curvy Variety Bundle INCLUDES the Quite Curvy Bundle AND Curvy Christmas AND Classic Christmas DSP all at 10% saving.
Product List
I hope that you have had a lovely time looking at these designs. Please feel free to use them for your own creativity. If you live in Australia and would like to order any of these products you can contact me direct to place your order, follow the product links (above) direct to my Online Store, or go to my Online Store and browse for your selection.
Naturally, please chat with me about any queries you have. Please feel free to opt into my Newsletter email list to keep in touch. You'll find the link on my Side Bar or send me a message.
……… till next time, stay safe, have fun!

LOVE IT. LIVE IT. SHARE IT.