Welcome to your November Stampin' Up! Newsletter.  Wow!  A lot has happened in the last month or so.  I do hope this time has been good for you and your loved ones.
Pete and I have been out a little more and are starting to catch up with family and friends. That has been super special. We have been able to enjoy some 'picnics in the park'.
We have even had a couple of class catch-up in the park. It is fabulous to be out and about and see dear friends in real life.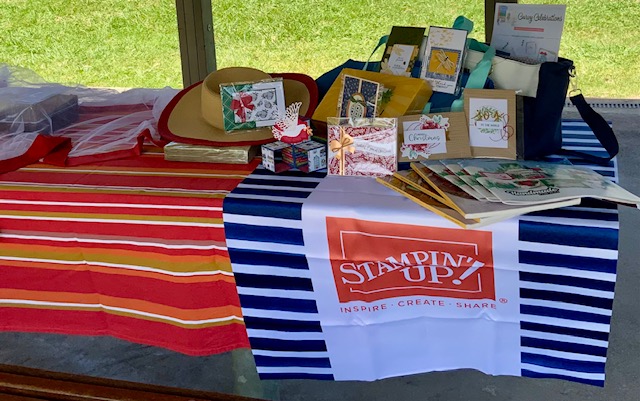 This Month's Topics
These are the topics I'll be covering. You'll be able to scroll down to view.
24 Hour 10% Off Sale, November 24
Joy to the World Paper Pumpkin: available November 3
Curvy Celebrations; available November 3
OnStageAtHome- November 2020
2021 January – June Mini Catalogue & Sale-a-Bration
Creative Eight WOW Tutorials
Other Samples & Techniques to Share
Join my Team
Join my Classes
24 Hour 10% Off Sale, November 24
EXCITING NEWS. 24 hour sale on November 24. MOST Items from the Annual Catalogue are available at 10% saving.

If your chosen items are NOT on the EXCLUSION LIST they will be available at 10% off! The list is in item number order. Here is the list: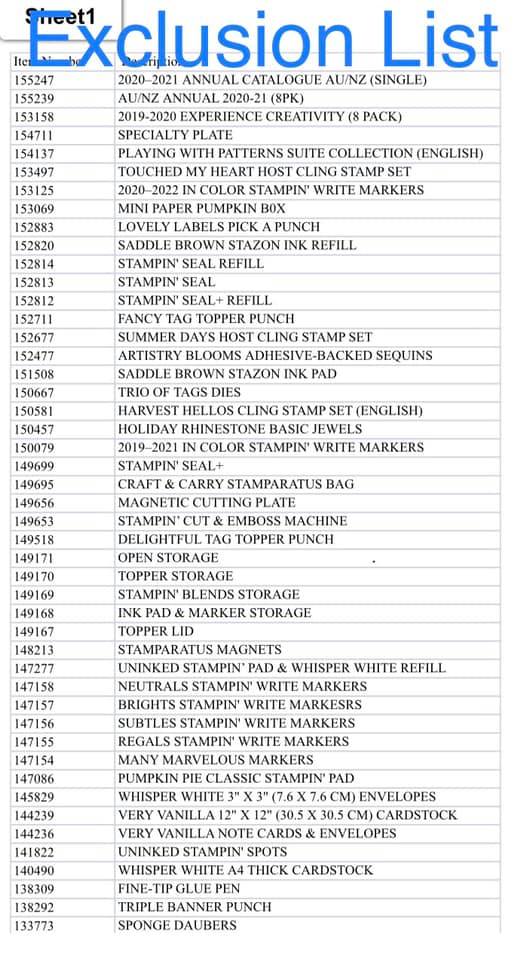 My suggestion is to pull out your Wishlist, make a note of the item numbers to see if your favourites are available, choose your items, send me your list so that I can order for you on 24 November. You might want to add additional items from the Christmas Catty or Curvy Celebrations. Or hop onto my online store and order online on November 24.
Please don't hesitate to give me a call or send an email to chat about any queries you may have.
Here is the direct link to my online store . Please note, all items will be listed at full price at least until November 24.
Joy to the World Paper Pumpkin
Quick and easy peasy to put together. I resisted all temptation to add or subtract anything in these two cards. They are gorgeous 'as is' with very pretty foiled accents and die cuts. OR …..as the stamp set and ink spot are included, you could add a few additional supplies to make many more than the allotted number of eight cards.
This is an all inclusive kit. You just need an acrylic block. I found our D block is a most useful all rounder block and is great for kits.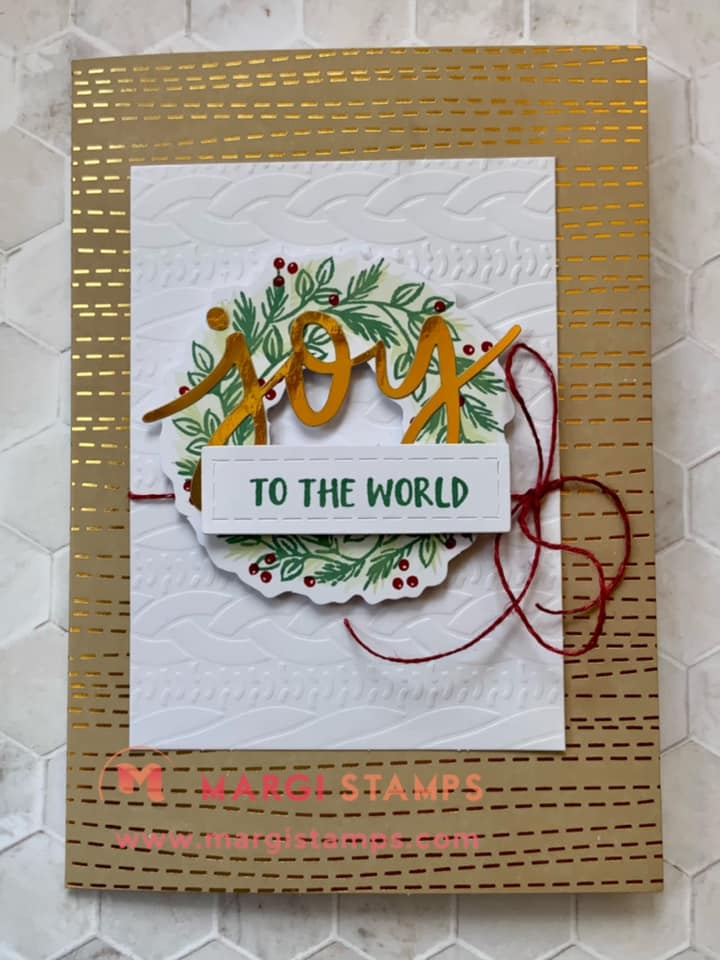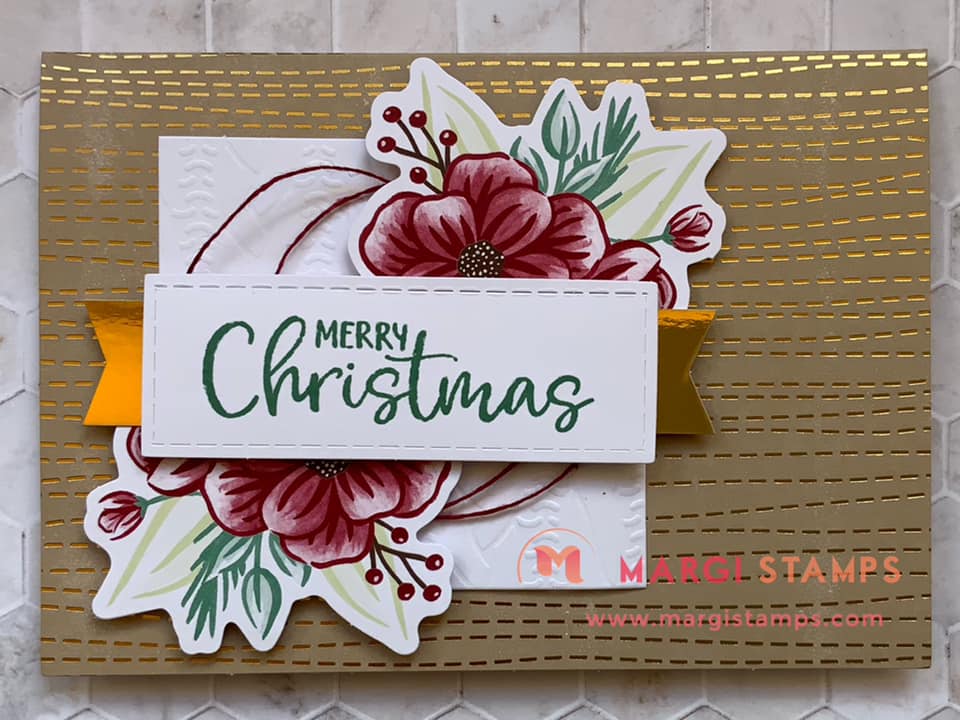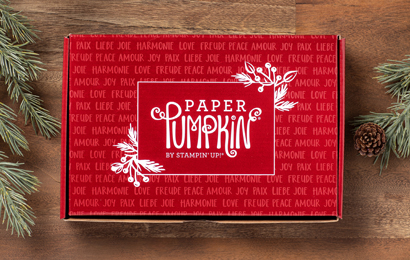 The direct product link in my Online Store is HERE
Curvy Celebrations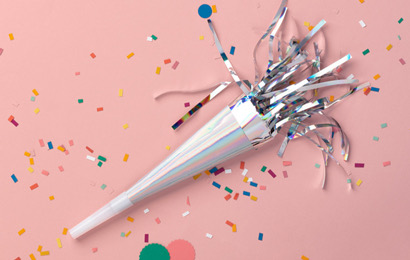 Celebrate with curvy stamps, dies and more! Designed for a variety of special occasions, the Quite Curvy Variety Bundle, Curvy Christmas Stamp Set and DSPs includes everything you need to create one-of-a-kind crafts. We've got you covered: Hello, Birthday, Christmas, New Year, Valentines & Thinking of You.
Here are some samples for you to enjoy.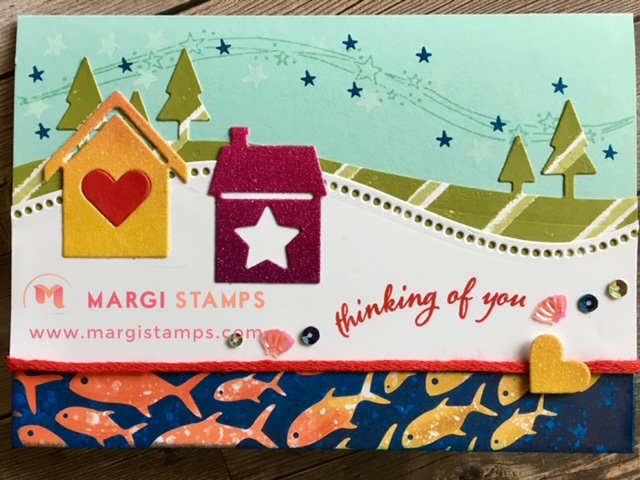 The card above also uses Home Together dies for the trees & little houses.
Please contact me to order or here is the Curvy Celebrations product link in my Online Store .
OnStageAtHome
Our Stampin' Up! Demonstrator Recognition Event and the launch of our January – June Mini Catalogue was held online earlier this month. My goodness Stampin' Up! did an amazing job. Demonstrators from around the world shared their business training, creativity and passion. We saw new product and also had the opportunity of purchasing items in advance to craft along with our OnStageAtHome buddies.
During the event, I was was fortunate to be recognised in several categories; Sales, Leadership and Team Building, I could not have done any of this without you; my friends, team of fellow demonstrators and those who order their product through me.
Thank you all for helping me on this journey.
2021 January – June Mini Catalogue & Sale-a-Bration
The new Catalogue and accompanying Sale-a-bration Brochure were launched at OnStageAtHome. As an attendee, I was able to view the catalogues, see all the gorgeous new items, learn new techniques and pre-order products. Wow! You will love it all!
For all, who have placed an order with me over the last 12-18 months, I will post/deliver your catalogues as soon as they are delivered to me. I will be ordering boxes of catalogues, as soon as available, on December 1.
I also recognise that times have been quite challenging this year. If you have not been able to order this year but would still love to be inspired by our new catalogues, please contact me directly for your Catalogue and Sale-a-Bration Brochure.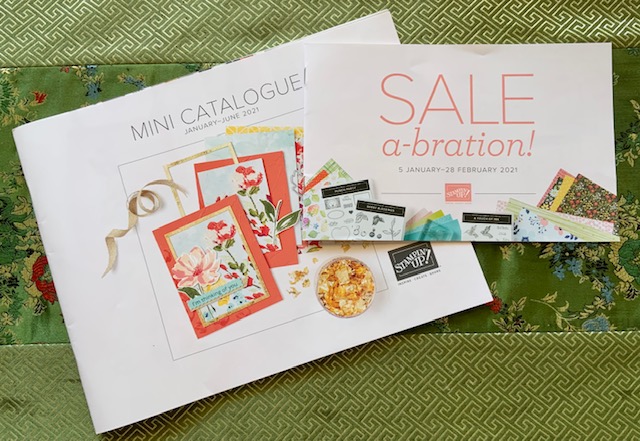 Dragonfly Garden Suite
Attendees were able to pre-purchase Dragonfly Garden Suite to Stamp & Share at OnStageAtHome. The Suite comprises Dragonfly Garden Stamp Set, Dragonflies Punch, Designer Series Paper, Mossy Meadow Braided Linen Trim and Ladybug Trinkets.
Here are some samples for you.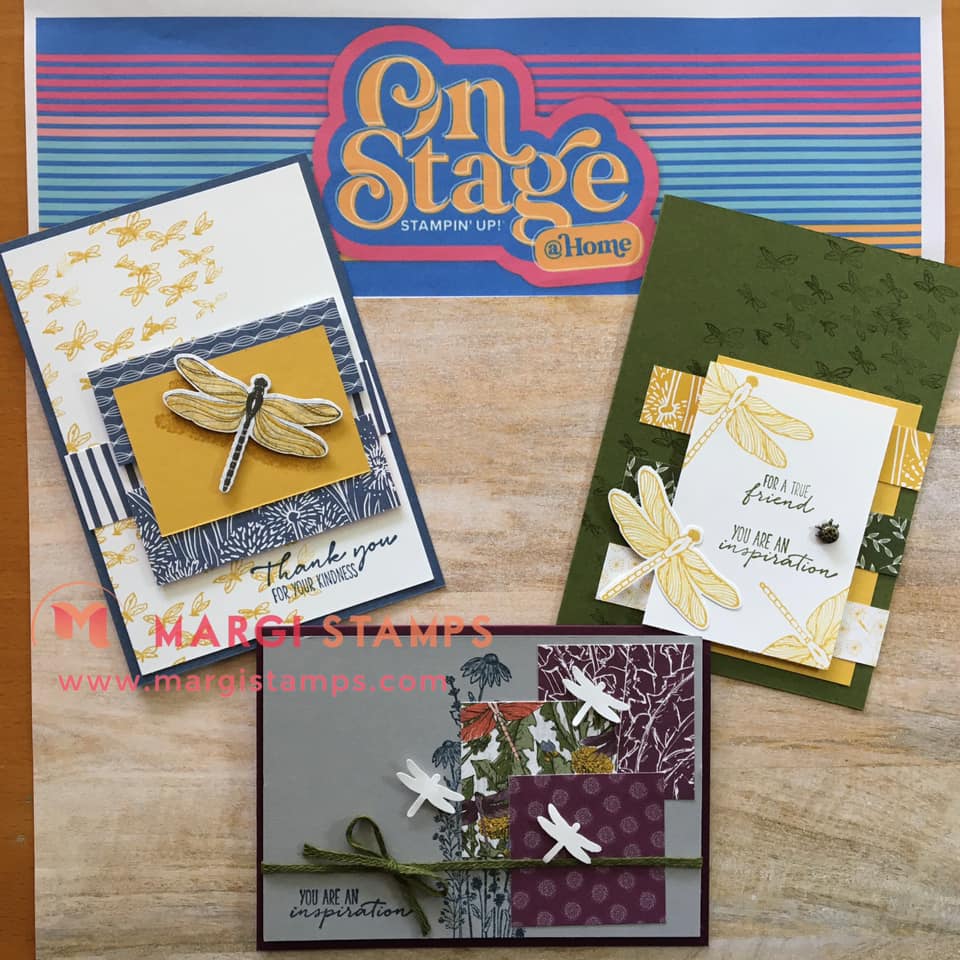 Creative Eight WOW Tutorials: Here is the November 2020 Sneak Peek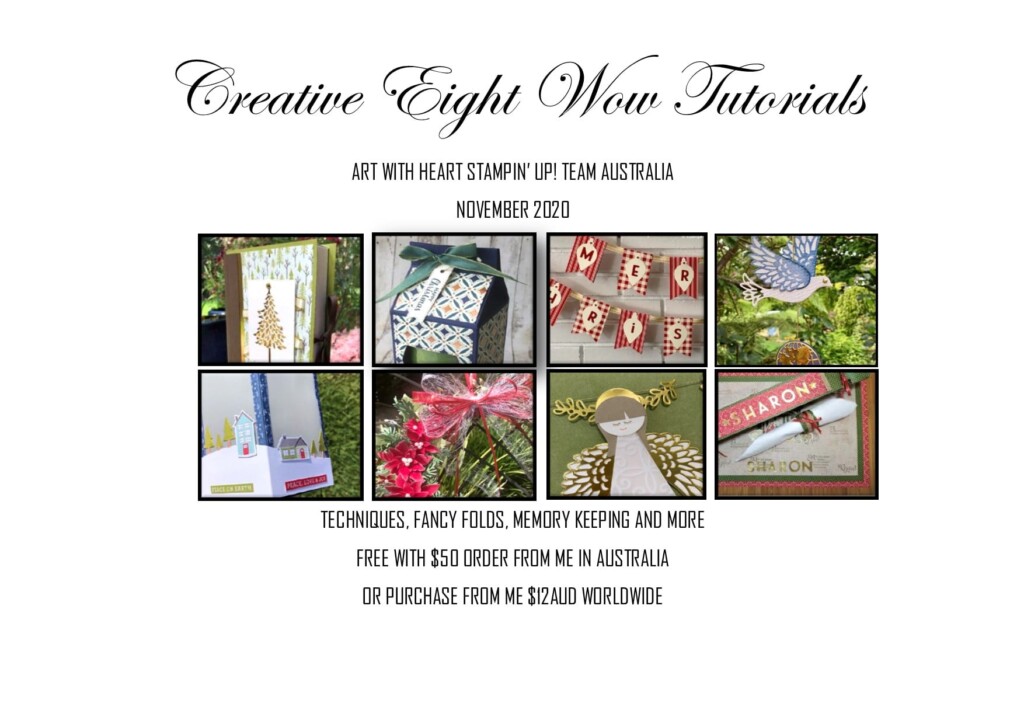 This selection of tutorials are all based around our gorgeous DSP's, stamp sets and dies. There are many different ideas, from standard cards, fancy folds, 3D cards, ornaments and gift packaging. I have emailed all the Tutorials for the previous months. As the files are quite large, please let me know if you have not received your copy or if you would like to purchase back copies or this current Tutorial.
Adapting Designs to your Supplies
These cards are similar layouts and use supplies from the same Poinsettia Place Suite (MC 14-16). One card uses Poinsettia Place DSP, die cuts and Pinewood Planks Embossing Folder; the other uses Plush Poinsettia Specialty Paper, Red Velvet and Pearls! Here is the link back to my blogpost
Using Smaller Pieces of your DSP
Here are some samples using coordinating pieces of DSP from Whale of a Time Suite (AC- 94-96) , as you'll often have bits and pieces left from the same DSP pack where the designs and colours will work well together. You might notice the Curvy Die used for the gift box.
Here is the link to my blogpost for more samples and supplies used.
Join my Team:
Join just for yourself to get a discount, and/or build a business, be part of my team and meet friends who love to craft.  The choice is yours, and I'm only too happy to chat with you OR, you might like to hop on over to my JOINING PAGE
Here's a quick look at the offer!
Choose $235 product for a $169 spend ($66 for FREE) (incl. Mini Christmas Catalogue & 'Curvy Celebrations'
FREE Shipping
FREE Business Kit
And the opportunity to order from any existing catalogue & the new Jan-June Mini Catalogue at 20% discount.
You might like to pop on over to my blog post, where you can find further information and some Q & A's. Here is the link . While the September promotion has ended the Q & A section addresses general issues.
Join my Classes
Please contact me if you would like to join my paper-crafting classes. I run several class groups. You might like to arrange a private class for you and your friends, or you might like to join my online/virtual class with prepared class kits and PDF Tutorials.
Please chat to me about your ideas or queries.
Have Fun Crafting. Enjoy the samples and your own wonderful creativity.
My business Facebook page is HERE:
My Pinterest site is HERE
My Stampin' Up Online Store is HERE
My Stampin' Up website is HERE
My blog website is HERE:
……… till next time, stay safe, have fun!

LOVE IT.  LIVE IT.  SHARE IT.