It's raining, it's pouring…..and none of us feel like a wet walk this morning! Hmmmm! Let me think about this? YES! Time for crafting!
What better to hope for than a little sunshine, bright flowers and nature? I immediately thought of our Celebrate Sunflower stamp set and dies combo. Perfect to lift my mood in gloomy weather. Several of the new In Colours work wonderfully in the design; Bumblee Bee, Cinnamon Cider and Just Jade. You can follow these links to my In- Colour Posts.
Celebrate Sunflowers Stamp Set and Sunflowers Dies can be purchased together as Celebrate Sunflowers Bundle with a built in 10% discount. The sunflower designs also feature in Flowers for Every Season Designer Series Paper (6″x6″) stack. You can see the sunflowers in the pack.
Product List
However, I'd also been playing with In Good Taste Designer Series Paper, and loved the natural elements in paper. I thought the limestone brick design would make a perfect backdrop for the Sunflower. I wanted to keep the rest of the card quite simple to let the Sunflower shine.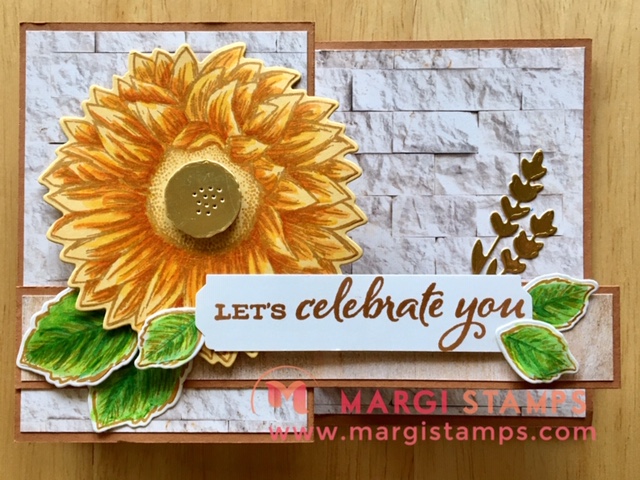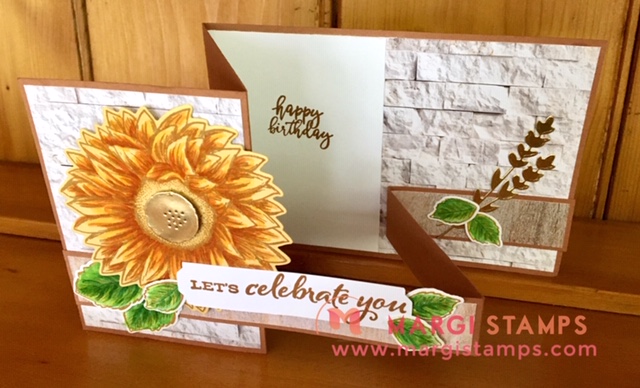 Here are the Directions and Photos
First, stamp the large Sunflower using Stazon Saddle Brown Permanent Ink on So Saffron cardstock.
Stamp two large and three pairs of small leaves, in Saddle Brown Stazon, on Whisper White Thick cardstock. The thick cardstock is great to watercolour.
Watercolour your sunflower: I used two ink pads for the vibrant yellow and deeper orange on the So Saffron Sunflower; Bumble Bee and Pumpkin Pie.
Use two of your acrylic blocks and stamp one on each ink pad to pick up some colour. You now have two colour palettes. I then used my Water Painter to pick up some of the Bumble Bee ink from my acrylic block and swooshed some of this colour onto the petals. I did not colour all of each petal as I wanted the lighter So Saffron card stock to shine through. When you have completed the lighter colour, clean your water painter, pick up some Pumpkin Pie and highlight the petals where the colour would be darker. I use the lines on the stamped image as a guide. The partially completed sunflower in the picture will give you an idea. Remember, the colour will be lighter when dry.
For the leaves, I used a slightly different technique. I used Granny Apple Green and Garden Green water colour pencils from Assortment 2. I swooshed the leaves with my aqua painter, but wanted to highlight the veins in Just Jade.
To do this, I used the water painter and palette technique to highlight the veins of the leaves in Just Jade ink.
Here's a close-up showing both the Sunflower and leaves.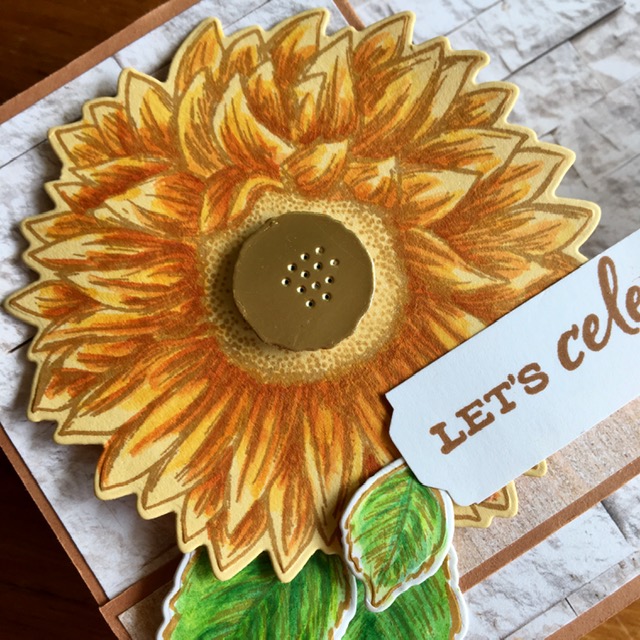 Next, die cut Sunflower and leaves. Die cut the Sunflower centre and leaf sprig in Gold Foil.
Stamp desired greeting in Bumble Bee ink on Whisper White card stock. I used 'Let's celebrate you'. Punch greeting using Lovely Label Pick a Punch.
The Cinnamon Cider Z fold card base is a standard card base (10.5 x 29.7 cm), scored in half, and then on one side, scored in half again. You will also cut the other Z, 2.5 x 29.7 cm Cinnamon Cider, scored in half and then on one side, scored in half again.
The DSP layers are from one piece of DSP; 10.1 x 14.5 cm. From this cut one piece; 10.1 x 7cm. Adhere this piece of DSP to the card front.
Use the remaining piece of DSP for the inside of the card and adhere to a piece of Whisper White 10.1 x 14.5 cm. Stamp desired greeting. Adhere this layer to the card base.
The smaller Z DSP layers are 2.1 cm wide in these lengths, 14.5, 7 and 7 cm. Adhere these pieces to your Z.
Assemble Your Card
You are now ready to assemble you card as shown. I used Tombo Multi Purpose Liquid Glue to adhere the small Z to the card base. You can see in photo below that you only apply glue to part of the Z; half of the LHS of the Z, and the smaller RHS section.
I used and a combination of dimensionals and Tombo for the remainder of the card; dimensionals under the sunflower, sunflower centre, greeting, one of the larger leaves and the two smaller leaves on the greeting.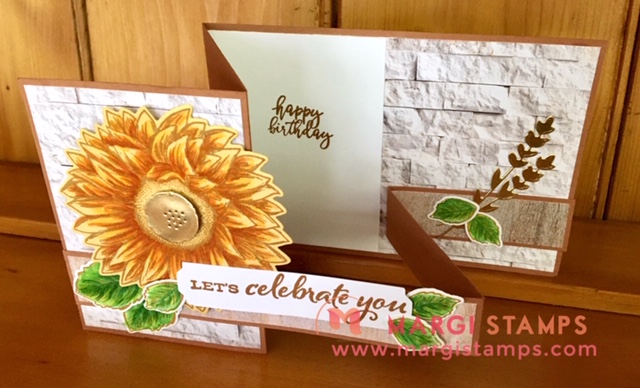 Shop With Me
I would be thrilled if you choose to shop and place your online order with me. As an extra treat, we have Bonus Days. You can see the Flyer below. Here is the July Host Code HDYY2XNZ and here is the LINK.
Here is a list of the products used in 'Celebrate Sunshine, Celebrate Sunflowers'.
Product List
Bonus Days in July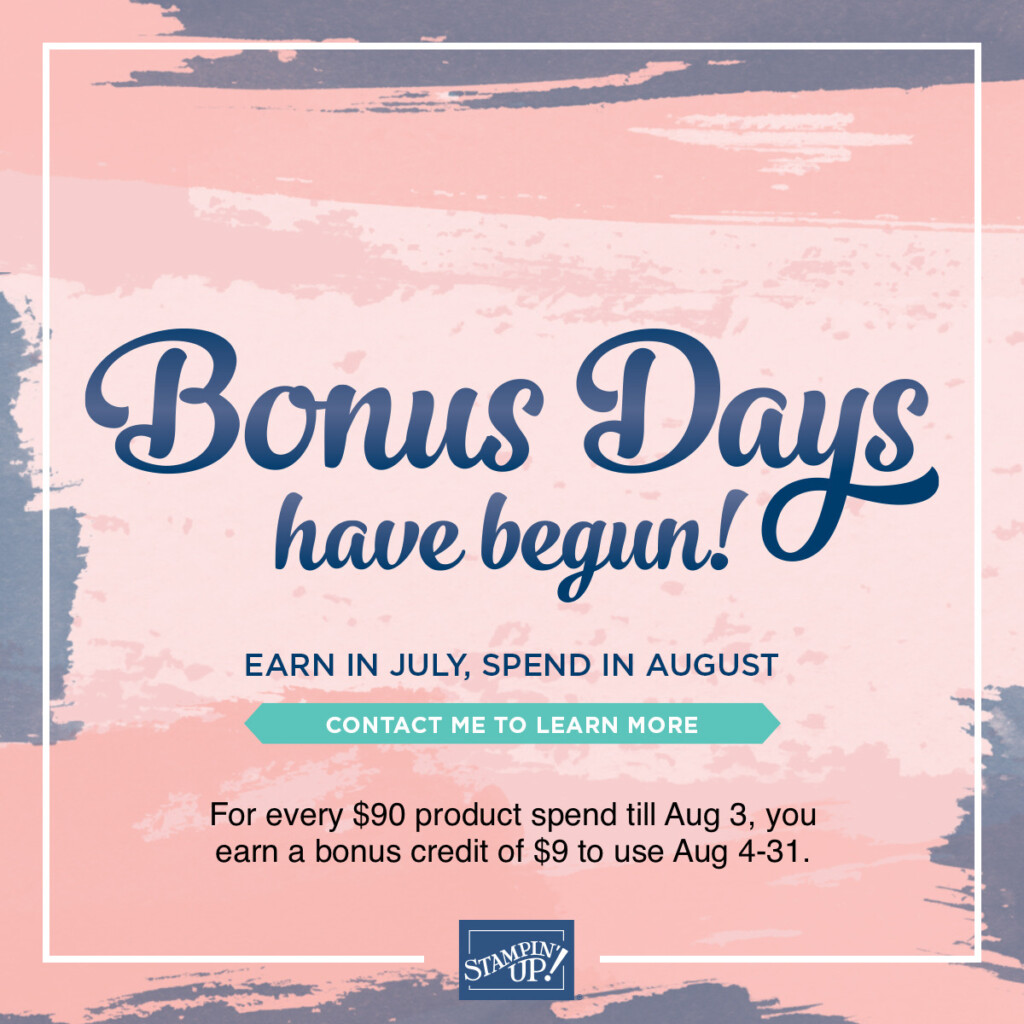 Join my Team
Join just for yourself to get a discount, and/or build a business, be part of my team and meet friends who love to craft. The choice is yours, and I'm only too happy to chat with you OR hop on over to my JOINING PAGE.
Choose $235 of product for a $169 spend ($66 for FREE)
FREE Shipping
And the opportunity of pre-ordering from the upcoming Christmas catalogue at 20% discount.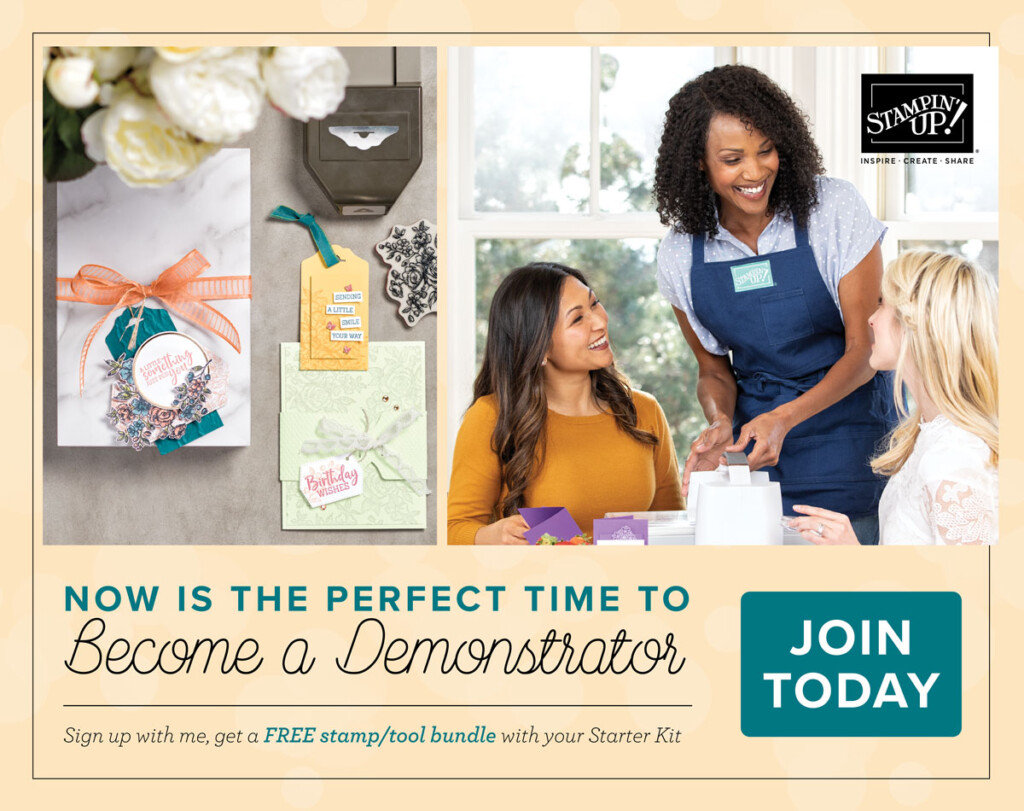 Join my Classes
Please contact me if you would like to join my paper-crafting classes. I run several class groups. You might like to arrange a private class for you and your friends, or join my online/virtual class with prepared class kits and PDF Tutorials.

Please chat to me about your ideas or queries.

Have Fun Crafting. Enjoy the samples and your own wonderful creativity.

My business Facebook page is:
https://www.facebook.com/margistamps/

My Pinterest site is:
https://www.pinterest.com.au/margisank/

My Stampin' Up Online Store is HERE

My Stampin' Up website is HERE

My blog website is:
http://www.margistamps.com/

……… till next time, stay safe, have fun!

LOVE IT. LIVE IT. SHARE IT.