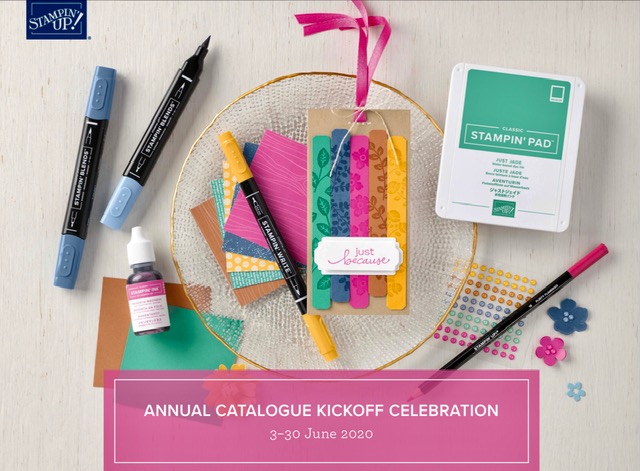 The Winter Solstice has just passed, our days will start getting longer, but we've still have colder days to come. We've planted the Spring bulbs, Pete's been out pruning the roses. It's drizzling today and a perfect time to be inside, crafting and writing.

Our new 2020-2021 Annual Catalogue has kicked off! And, I have some exciting announcements to share with you.

These are the topics I'll be covering. You'll be able to scroll down to view.
Where are we generally personally and within SU
2020-2021 Annual Catalogue Kickoff Celebration
2020-2022 new In Colours Launch
Creative Eight WOW Tutorials,
Additional Sales/Host Rewards
Join my Team benefit (FREE BUNDLE)
Join my Classes ; Join my Team
Where are we, generally, personally and within SU?
We have seen a slight easing of restrictions, but we still need to be super vigilant. We are blessed to live in a beautiful natural environment and, perhaps we've all learned to take things a little easier. We've been doing lots of gardening and cleaning up.
I've been having fun making and sharing from our brand new 2020-2021 Annual Catalogue. How about you?
Stampin' Up! product availability and scheduling
Generally order filling and shipping is back on track. YAY! There are still some product delays due to both increased demand and covid19 restrictions but we have lots of gorgeous suites to choose from!
2020-2021 Annual Catalogue
It's stunning! There are so many beautiful products to enjoy. As a demonstrator, I was lucky enough to be able to pre-order some of the product suites and have a chance to play and share.
You'll be able to see more of these on my blog site as I load more over the next few days. The link is HERE.
World of Good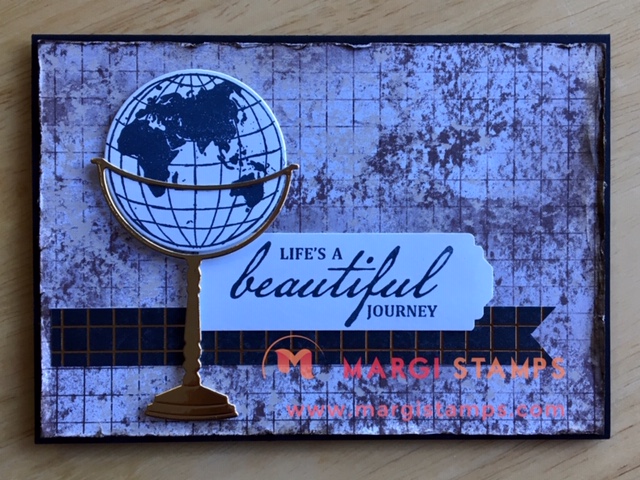 Forever Greenery
In Good Taste
2020-2022 In Colours
Of course, they are lovely! And I've had a chance to play with them all. Can you see them in my main photo?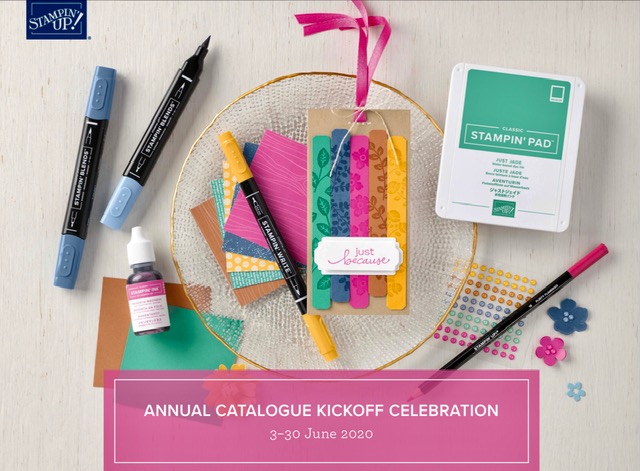 Magenta Madness
It's a vibrant pink.
When I first saw this colour, I thought WOW it's bright, but then I looked around and saw it in our garden, on our walks and the colour brought back childhood memories of our backyard and the Lilly Pilly tree.
Here's the link to my Magenta Madness blog.
Just Jade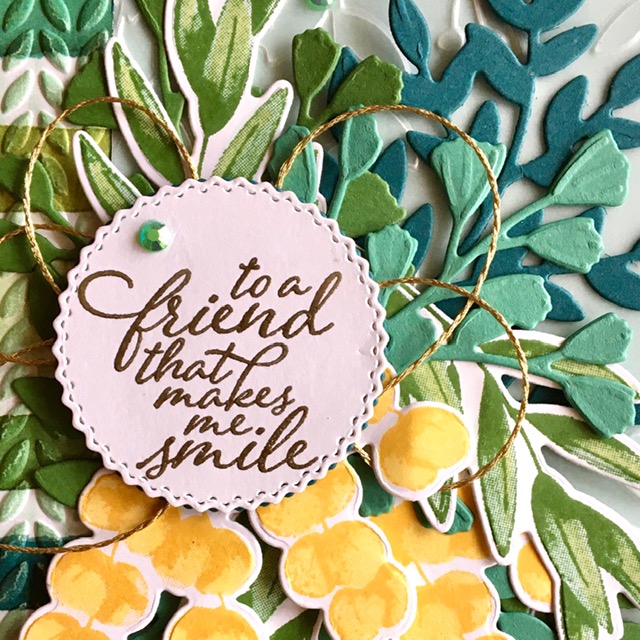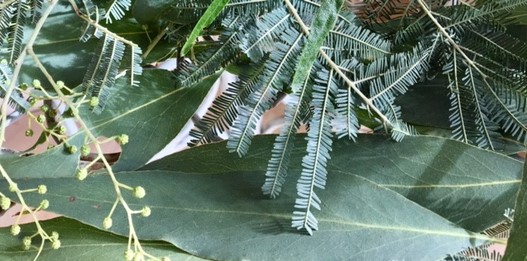 It's a soft blue-green, drawn form the nature that surrounds us, gems, foliage, textiles and art.
Here is the link to my Just Jade blog.
Bumble Bee
It's a soft, pretty yellow, richer and darker than So Saffron, with just a hint of Mango Melody.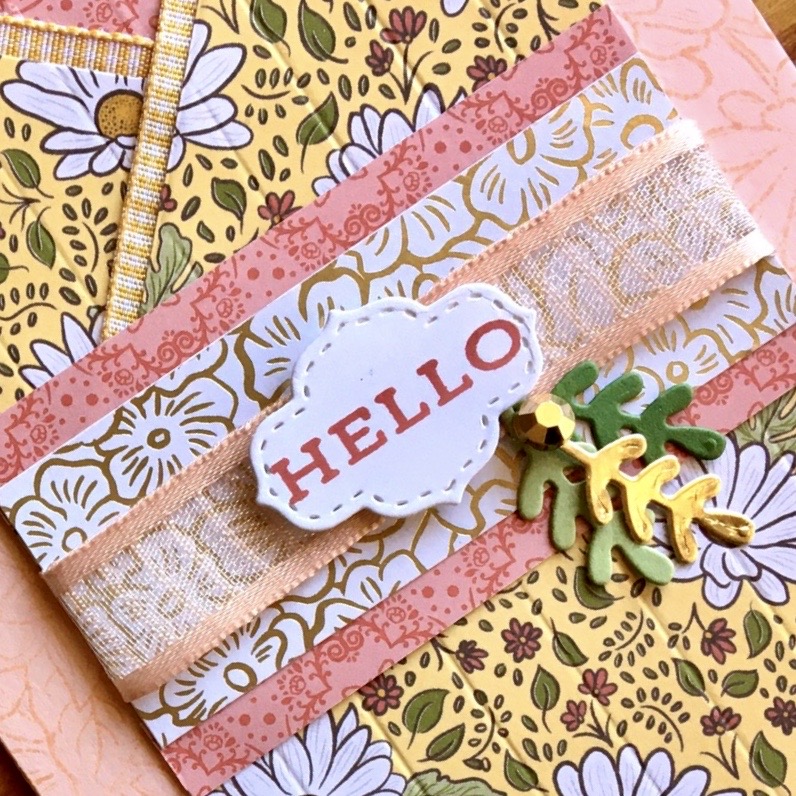 Can you see it in one of my Kimono cards, featuring the delicious Ornate Garden Specialty DSP?
Here is the link to my Bumble Bee blog.
Cinnamon Cider
Anyone for cinnamon spiced hot chocolate on these cold winters's days? Yummo!
Or, Cinnamon Cider as a backdrop for many of our stunning Designer Series Papers. Pictured below is a section of one sheet of World of Good Specialty Designer Series Paper. It's embossed with brass foil!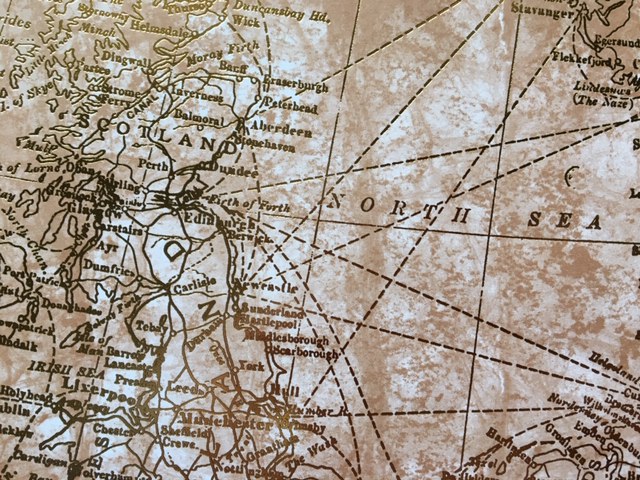 Misty Moonlight
Did I mention the stunning DSPs? Here is a Z fold card featuring World of Good Suite, and the In Colours Cinnamon Cider and Misty Moonlight. You might be able to spot the Tropic of Capricorn. Life is indeed a beautiful journey!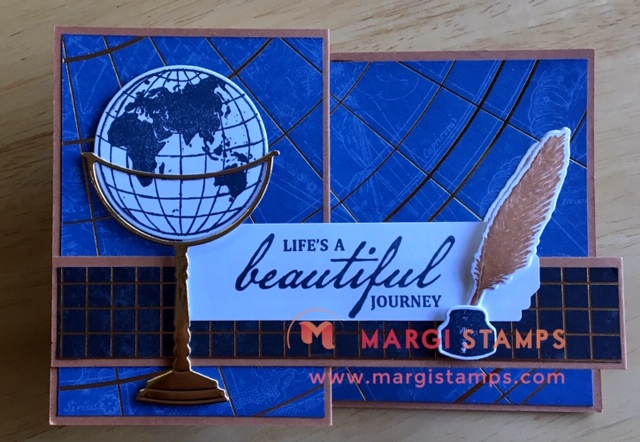 Creative Eight WOW Tutorial
Here is the June 2020 Sneak Peak!
Shop with Me
During June 2020, we have additional host/shop rewards. Please contact me to learn more. Or to share in Host Rewards ….Here is my June On Line Store Host Code.
Here is the link to my Online Store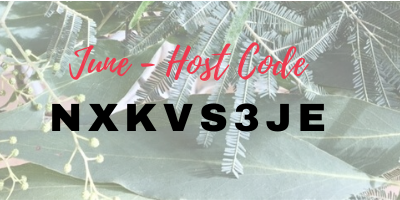 Join my Team
During June 2020, we have additional benefits for joining Stampin' Up as a demonstrator. Join just for yourself to get a discount, and/or build a business, be part of my team and meet friends who love to craft. The choice is yours, and I'm only too happy to chat with you OR hop on over to my JOINING PAGE.
Choose $235 of product for a $169 spend ($66 for FREE)
Choose any Stamp set/Punch or Stamp set/Die bundle for FREE (up to $104.25, FREE)
FREE Shipping
And the opportunity of pre-ordering from the upcoming Christmas catalogue at 20% discount.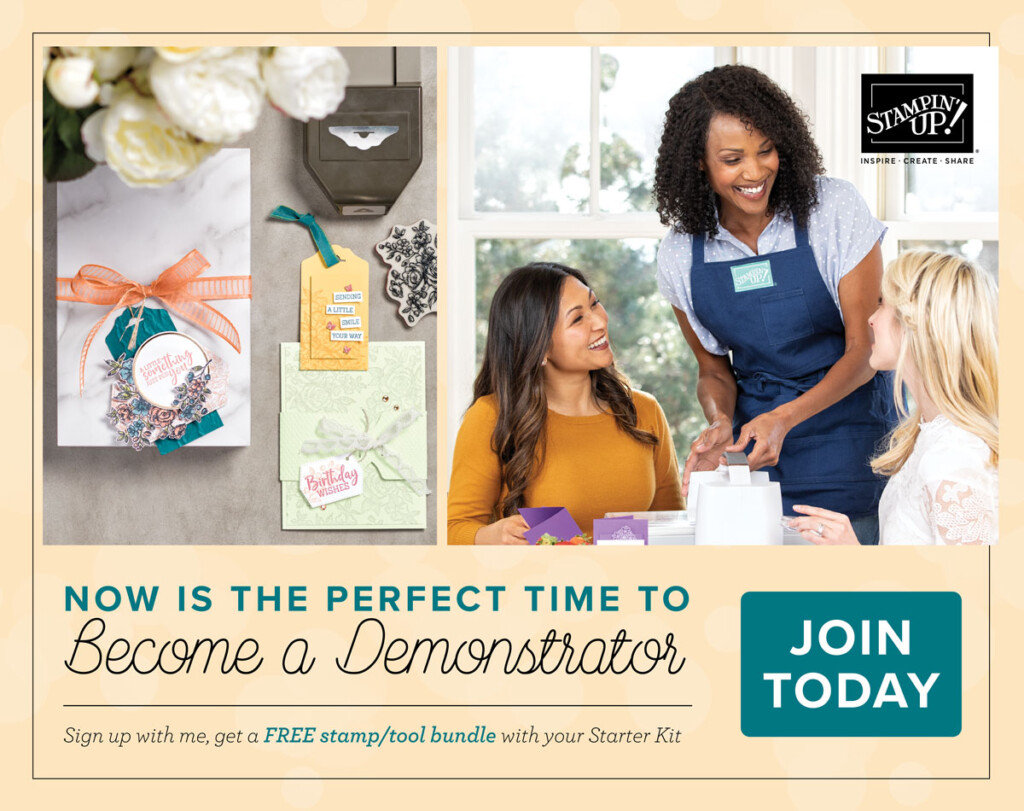 Join my Classes
Please contact me if you would like to join my paper-crafting classes. I run several class groups. You might like to arrange a private class for you and your friends, or join my online/virtual class with prepared class kits and PDF Tutorials.

Please chat to me about your ideas or queries.

Have Fun Crafting. Enjoy the samples and your own wonderful creativity.

My business Facebook page is:
https://www.facebook.com/margistamps/

My Pinterest site is:
https://www.pinterest.com.au/margisank/

My Stampin' Up Online Store is HERE

My Stampin' Up website is HERE

My blog website is:
http://www.margistamps.com/

……… till next time, stay safe, have fun!

LOVE IT. LIVE IT. SHARE IT.