Let's have SNEAK PEAK at the new In Colours, one by one. In this blog, I'll be showcasing Magenta Madness, a vibrant pink. You can see it below in comparison with some of our other pinks.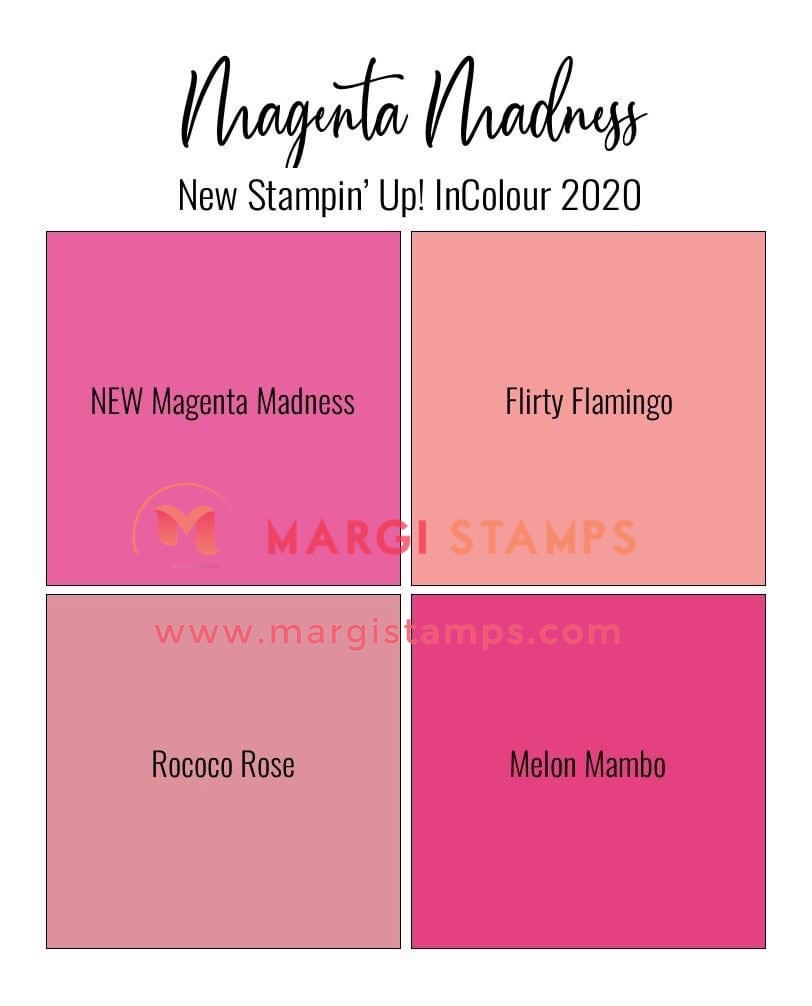 When I first saw this colour, I thought WOW! It's bright. Then a few days ago, we went for our walk round our little hillside village and through our bushland. I was stuck by the variety of plants coloured by this vibrant and happy pink and I quickly realised that it's in our natural environment. The local camellias and our flowering succulent are exactly that colour.
Memories and Designing
Naturally, all these colours and sights were a catalyst for me to come home and start designing. I was already playing with the NEW Forever Greenery Suite, featuring in our NEW 2020-2021 Annual Catalogue (p 108-110), so I had a myriad of ideas swirling.
I also remembered the vibrant pink berries on the Lilly Pilly tree, at the very end of our back yard when I was a little kid (so not yesterday!!). Yep! I'm sure there was a cubby in there…. and it certainly was the spot to get a foothold and climb over the back fence to play with my friend.
Ah! Memories! Does colour bring those memories back to you? They do for me!
I wanted to create a card to bring those memories to life; the Lilly Pilly tree and our luscious vibrant greens.
The Forever Greenery Suite, the stunning Designer Series Paper and the images work beautifully! All the elements are there, along with the vibrant greens. Can you see our NEW Just Jade, Garden Green, Pear Pizzazz, Pretty Peacock, Shaded Spruce and Soft Sea Foam in the DSP?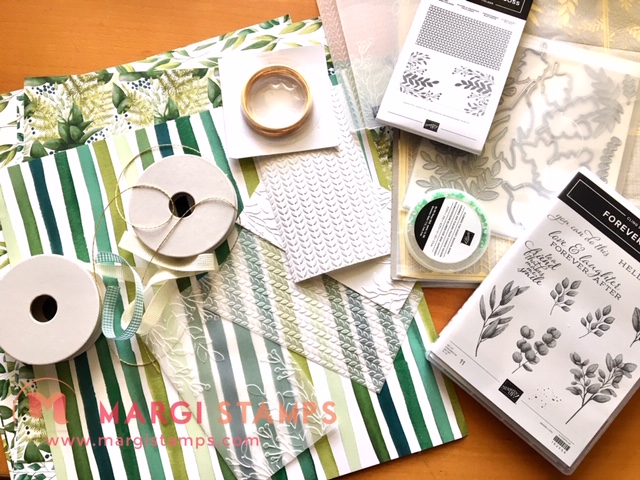 You can see the berries in the stamp set approximate our Aussie Lilly Pilly. The Magenta Madness colour highlights the berries. It is also in the cardstock strip and the enamel dot embellishments.
The heroes are listed the below and will be available to order from my online store or in person, by email, etc, with me from June 3.
Here is my June Host Code for On line orders. I would be delighted if you would like to shop with me, and to share some treats.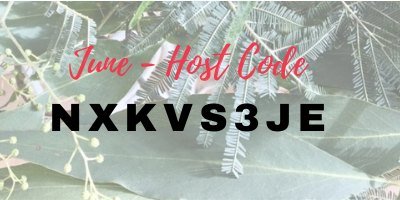 Please check back after June 3 for a full list of the product codes, when they will all be available. In the meantime here are the product numbers:
Magenta Madness Cardstock #153085
Magenta Madness Blends Combo Pack #153106
2020 -2022 In Colour Enamel Dots #152480
Product List
Announcements
Clearance Rack
There are still gorgeous products available to top up your order. Here is the link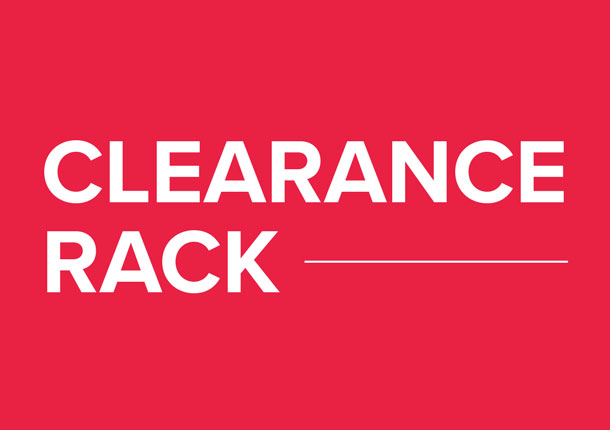 There are usually great bargains to round off any order you may have. Here is the link to Clearance Rack.
Last Chance Products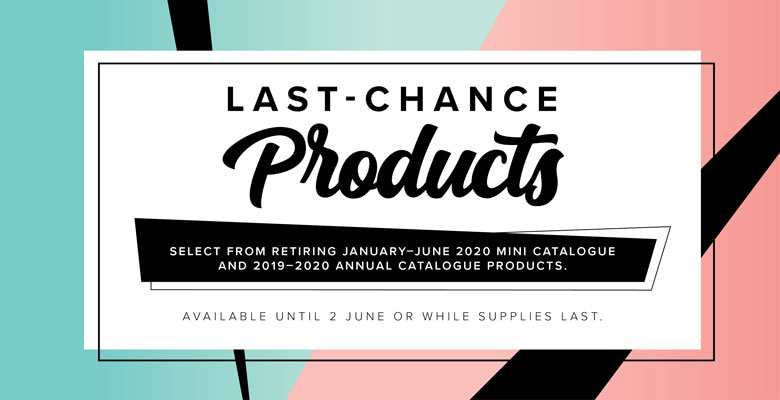 It's always sad to wave goodbye to our favourites, but there are still opportunities to pick up some treats before they are gone. If you would like to place an order while stock last, please go to my On Line Store to browse and order or, contact me directly to order.
Here is the link to my On Line Store and here is my email address: margisank@gmail.com
Creative Eight WOW Tutorials : Here is the May 2020 Sneak Peak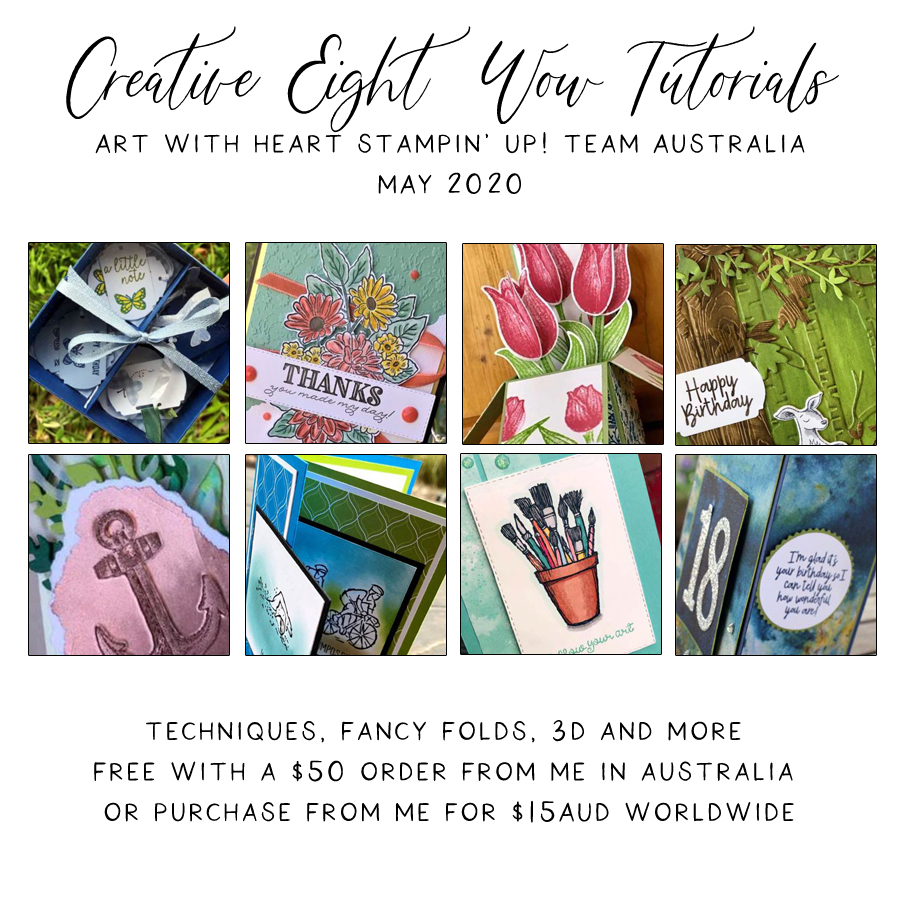 2020-2021 Annual Catalogue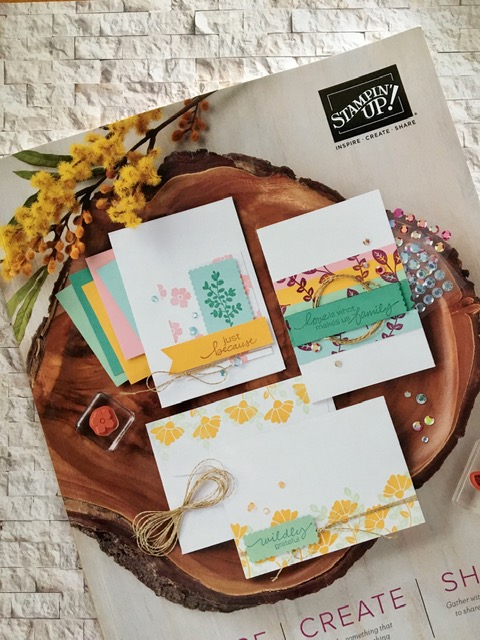 Yes! We are getting excited.   The beautiful new catalogue will launch on June 3, when most of the products listed will be available for purchase. I know that some of you are waiting desperately and I will certainly be monitoring the news for you. 
The Catalogue can be viewed On Line from June 3.  Here is the link to my On Line Store.
In the meantime, here are the links to my YouTube videos. They are readily accessible on YouTube. You just need the links (shown below). There are three videos, each less than 15 minutes, and all start with the view of our garden path as we 'walkthru' my pre-order.

You can therefore view in three parts. But you still might want to make a cuppa! Here are the links to view the products in more detail. I've included the catalogue page references for you. The references are in the same order as the video.

#1 (Contents- 2020-2021 In Colours P140, and Flowers for Every Season Suite P10-13)
https://youtu.be/HxHI96XOaYI

#2 (Contents- Forever Greenery Suite p108-110 and Lovely You Bundle p22-23)
https://youtu.be/rVHandQ9HFU

#3 (Contents- Lovely You Bundle continued p22-23, In Good Taste Suite p122-124, World of Good Suite p24-26 and Many Mates Bundle p43.
https://youtu.be/-pqHvKMrq2U

Please let me know, which ones are your favourites??
Join my Classes: Join my Team
Please contact me if you would like to join my paper-crafting classes. I run several class groups, or you might like to arrange a private class for you and your friends. I am currently running virtual classes and providing card kits, tutorials and videos.

Perhaps you have a love of paper-crafting and would like to buy Stampin' Up products at a discount. You can do this by joining my team. You can choose your level of involvement; it can be a hobby or a business or anywhere in between. Please don't hesitate to contact me to discuss or go to MY JOINING PAGE.

Please chat to me about any ideas or queries that you may have.

Please feel free to use the examples for your own designs and inspirations.
My business Facebook page is:
https://www.facebook.com/margistamps/

My Pinterest site is:
https://au.pinterest.com/margisank/

My Stampin' Up! Online Store is here: