Welcome to your July 2019 Newsletter
It's a month since we arrived home from our fabulous holiday. The memories are wonderful, and I want to start recording them!
Some Memories and More memory keeping for me…but this last month I've been catching up and exploring some of the products in our 2019-2020 catalogue.
Before we hop into sharing product and ideas, please let me share the two current specials before they're GONE!
July and August Promotions

'Bonus Days' will run from July 1-31. For each $90 order (or multiples) you place you will receive ONE $9 coupon. The coupon(s) can be retrieved on an August order from August 1-31. Please place your order online or contact me to help you out.

Join my Team. SU would like to encourage more of our SU family to join our teams. There are many benefits of being a demonstrator, and for you, it may be just to buy product at a discount. You can chat to me if this idea appeals to you, but in any case, I'll outline this offer now. This special offer is available for the months of July & August.
Generally, for new demos, you would buy a starter kit for $169. In choosing your starter kit, you nominate products totally up to $235, but still pay $169. For the months of July and August, SU are increasing the value to be $280 for $169. That's one of the bonuses.
The other is that you will also receive one $16 bonus coupon to retrieve on your first demonstrator order you place before October 2019
Products, Projects and Designs
These are the Suites, Bundles and Stamp Sets that I have been exploring in the last month.
Daisy Lane Bundle
This bundle, Daisy Lane stamp set and Medium Daisy punch, also coordinates with our Daisy Delight stamp set and large Daisy Punch. It also definitely stands on its own! Find the Daisy Lane Bundle link here
There is nothing quite like a daisy to spread cheer on a cold winter's day. I've included two cards inspired by our garden and the gazanias which bloom beautifully with just a little winter's sunshine.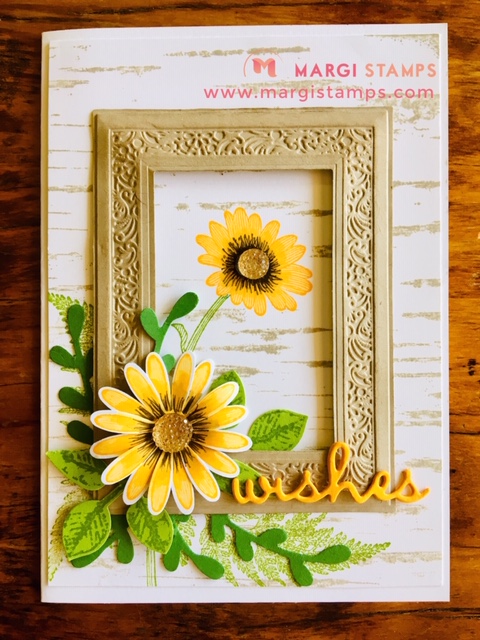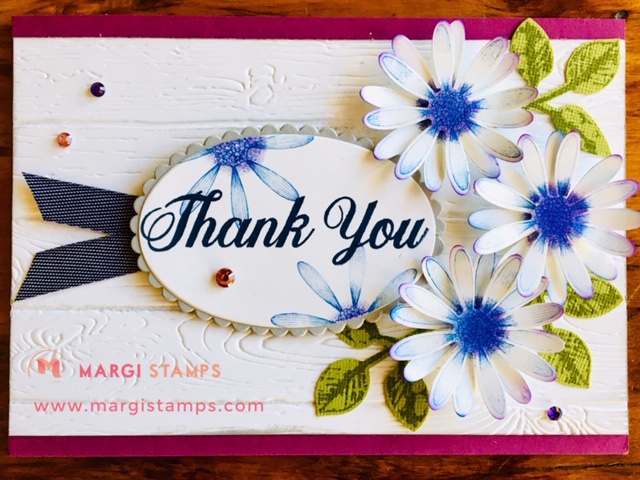 Royal Peacock Bundle
Wow! It makes a statement. Stamp set, dies, embossing folder, shimmery shiny foil and special DSP, coloured rhinestones and shimmery ribbon. You can order as much or as little as you like, and you'll be able to make stunning projects. Find the Noble Peacock Suite here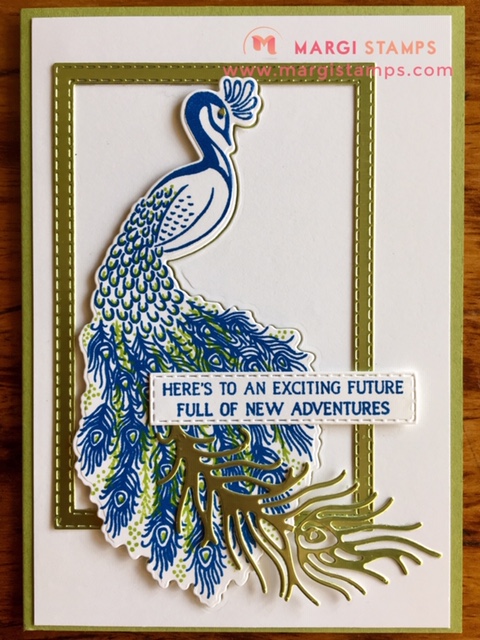 I also did a bit of dressmaking and paired the dies with Beautiful You stamp set and dressed our girl!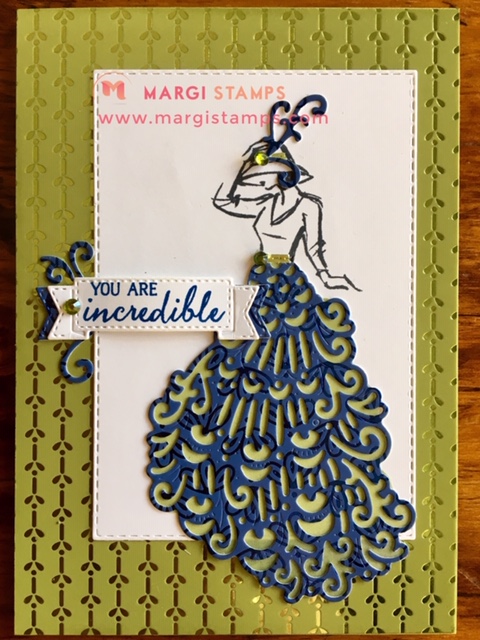 A Good Man
This stamp set really appealed to me for the blokes in my life; husband, father, son, son-in-law and our men friends. It captures those moments to treasure the greetings are super versatile. Find A Good Man link here
Watercolouring or colouring with blends, it pairs beautifully with Come Sail Away DSP or stands on its own!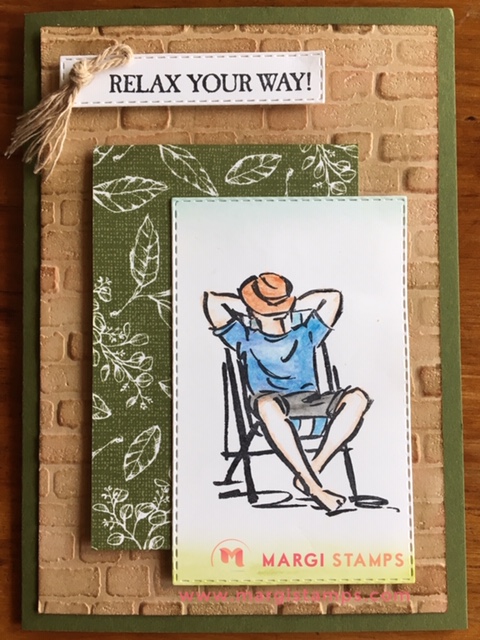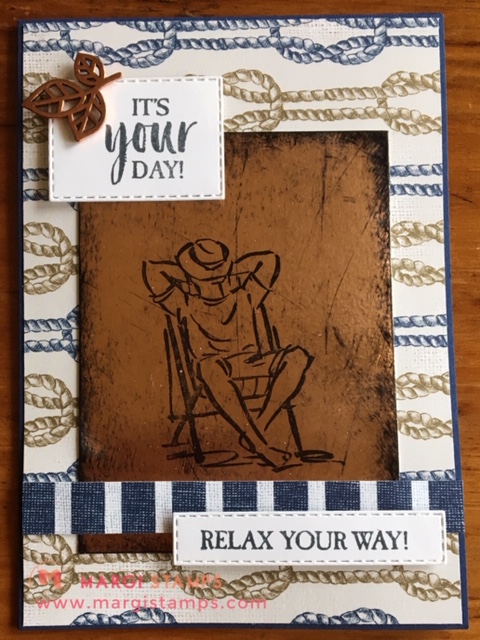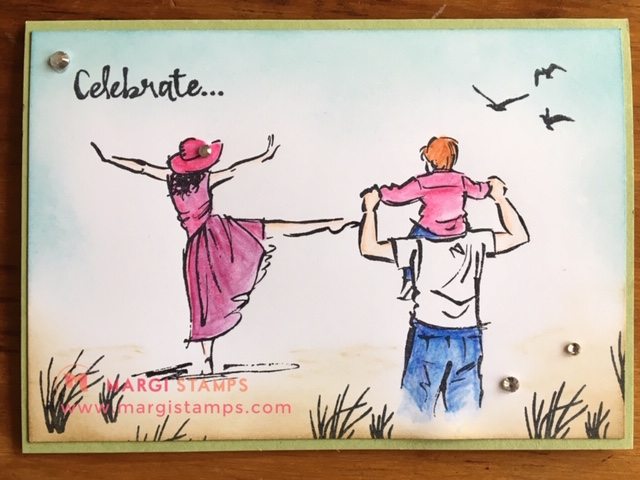 Join my Classes: Join my Team
Please contact me if you would like to join my paper-crafting classes. I run several class groups, or you might like to arrange a private class for you and your friends.
Perhaps you have a love of paper-crafting and would like to buy Stampin' Up products at a discount. You can do this by taking up the special offer outlined above to become a demonstrator and join my team. You can choose your level of involvement; it can be a hobby or a business or anywhere in between. Please don't hesitate to contact me to discuss or go to my online joining page.
Please chat to me about any ideas or queries that you may have.

Please feel free to use the examples for your own designs and inspirations.

My business Facebook page is:
https://www.facebook.com/margistamps

My Pinterest site is:
https://au.pinterest.com/margisank/

My blog website is:
http://www.margistamps.com/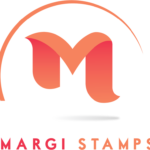 ………..till next time.
Please enjoy and have fun!
Margi