Welcome to your August 2019 Newsletter.
We are about to wave goodbye to August and welcome September and Spring. The trees are out in leaf bud and blossoms. The daffodils, iris and hellebores are blooming. The sun is very welcome.
August Recap
August has been a month for redeeming BONUS Days Coupons and benefiting from the special "JOIN my TEAM" Offer. Just in case you've missed out and still want to opt in there is still a day and a bit left!

I've featured below the various Annual Catalogue products featured in my classes and on social media.

It has also been a month for me to pre-order from the brand-new Holiday/Christmas Catalogue to be ready to share with you all. Please let me know if you have still to receive your catalogue. I have included below some designs inspired by the new catalogue and our travels.
September Release Update
Christmas/Holiday catalogue goes live on September 4
Buy 3 Get 1 Free Sale starts on September 4 and continues for September only. There is a great selection;10 DSPs in total. It is basically all the DSPs on pages 165 and 166 of the Annual Catalogue and the first two on page 167. The last one, Pressed Petals is a specialty pack, but it can still be your free item on ordering three of the others. Pretty good value….$85 value for $60 spend! And I"m excited because it is on my wish-list!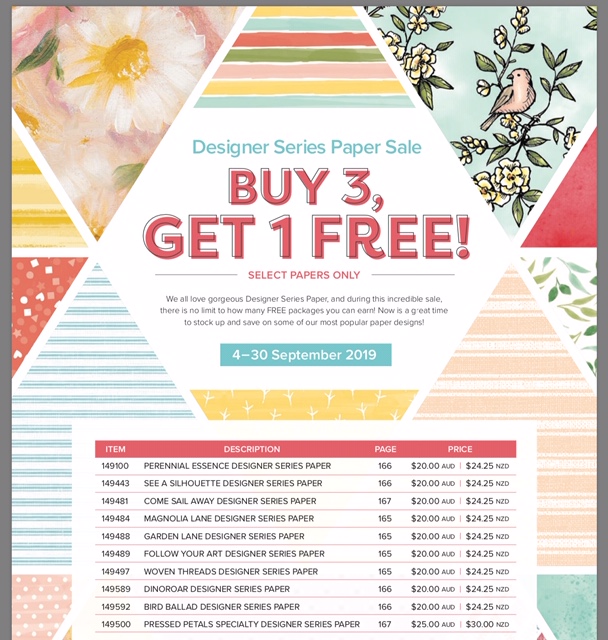 Products, Projects and Designs
These are some of the Suites, Bundles and Stamp Sets that I have been exploring in the last month.
Back on Your Feet Stamp Set (AC – p83)
The Back on your Feet stamp set is a perfect for sending a healing and uplifting message. It's fabulous to colour with Blends or Watercolour.

Perennial Essence Suite (AC – p107)
The Perennial Essence Suite is inspired by painting, gardens, flowers and nature. The DSP captures impressionist painting, the vellum is fabulous to use, and that's even before talking about the stamp set matching punch, Organdy ribbon and floral centre elements.
Pigment Sprinkles (AC – 179)
Pigment Sprinkles allow creativity to blossom. Water colouring with water, spray starch etc. (yes, much for fun than ironing with it!!)
Christmas/Holiday Catalogue (HC) Early Reveal
Playful Penguins (HC – p23)
These little guys in Playful Penguins reminded me of the penguins we saw earlier in Antarctica…. perfect for an Aussie Christmas theme.   You might also be able to spot "Perfectly Plaid Bundle" 
Merry Moose Bundle (HC – p27)
The Merry Moose bundle comprises photopolymer stamp set and matching punch. Easy Peasy!
Imagining Daddy Moose in winter. We were fortunate enough to se Mummy Moose and calf in summer.
Join my Classes: Join my Team
Please contact me if you would like to join my paper-crafting classes. I run several class groups, or you might like to arrange a private class for you and your friends.

Perhaps you have a love of paper-crafting and would like to buy Stampin' Up products at a discount. You can do this by taking up the special offer outlined above to become a demonstrator and join my team. You can choose your level of involvement; it can be a hobby or a business or anywhere in between. Please don't hesitate to contact me to discuss or go to my online joining page.

Please chat to me about any ideas or queries that you may have.

Please feel free to use the examples for your own designs and inspirations.

My business Facebook page is:
https://www.facebook.com/margistamps

My Pinterest site is:
https://au.pinterest.com/margisank/

My blog website is:
http://www.margistamps.com/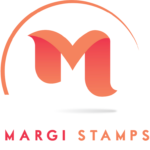 ………..till next time.
Please enjoy and have fun!
Margi