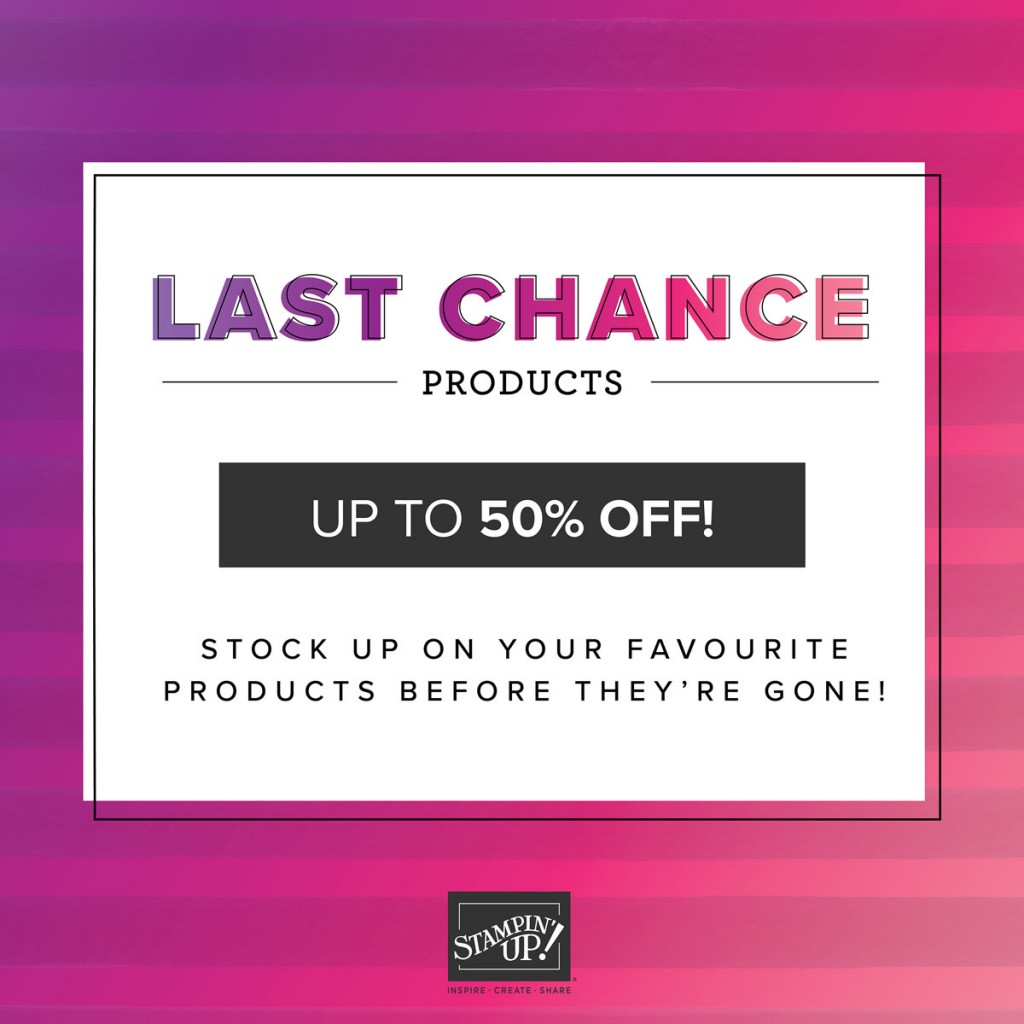 The January–June 2021 Mini Catalogue will be retiring soon!
It's always bittersweet to see a classic Stampin' Up! catalogue take a trip to retirement. But, we're looking forward to all the new products on their way—and we hope you are, too!
Stock up on your favourite products before they're gone for good! Save up to 50% on essential craft supplies and tick off some of those items on your wish list.
Here are a few examples for you…. While stocks last!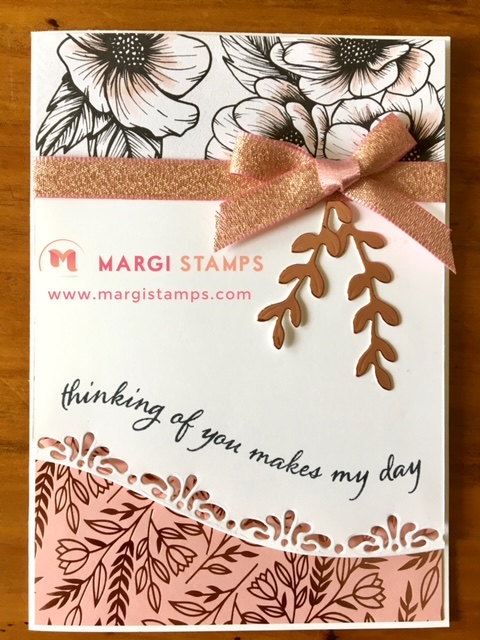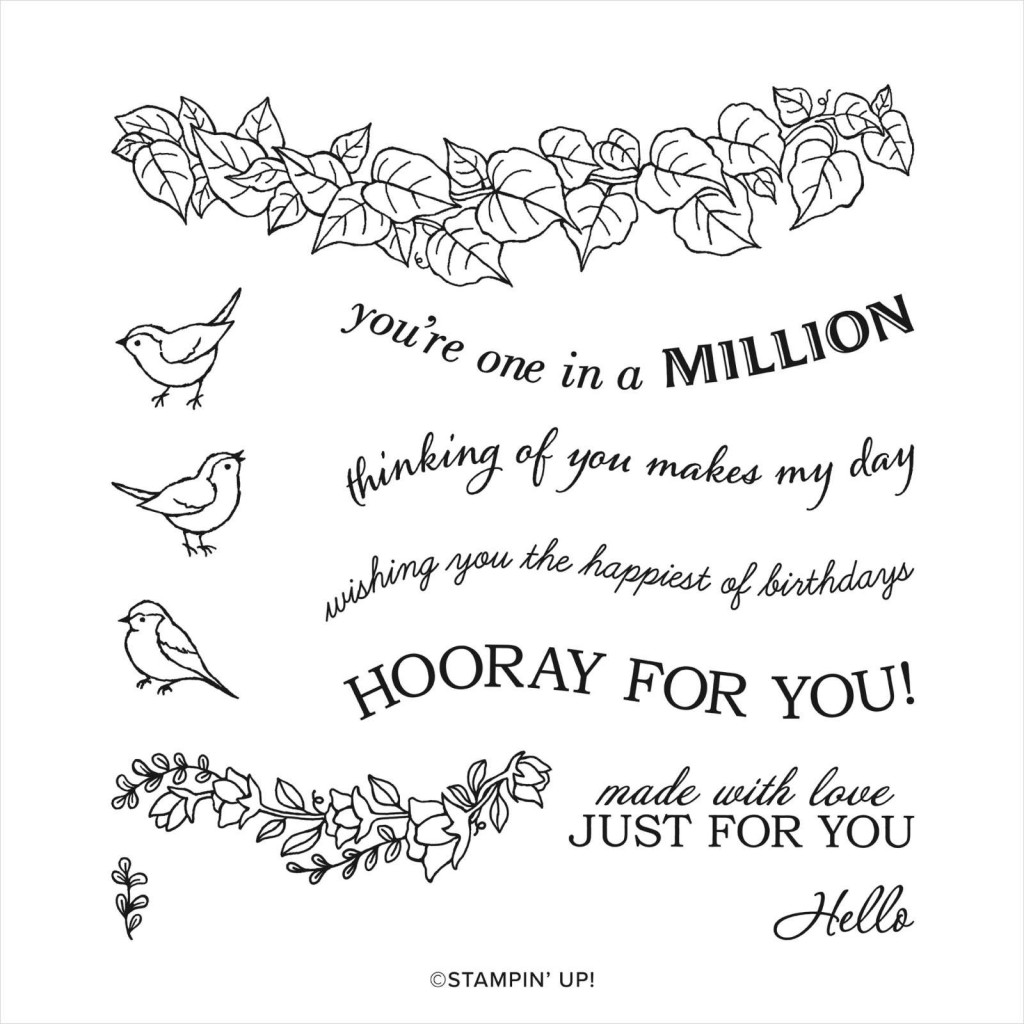 Happy browsing and shopping, and remember this selection of Last Chance Products is only available while supplies last.
For all the details about this steal of a deal—keep scrolling!
Sales Period
Starts: 2 June 2021 at 6:00 AM (AET)
Ends: 30 June 2021 at 11:50 PM (AET)
Last Chance Sale List incl. Details & Discounts
Please download the Last Chance Sale List HERE. I have edited the list to include only Australian Pricing.
Combine any other SU Product
Check out Clearance Rack for more fabulous bargains
Don't forget your basics like paper, inks and glue
Sample some of the new In-Colors and any other product from the 2021-2022 Annual Catalogue. And, if you don't have your new catalogue, please let me know.
Here is the link to my 24/7 Online Store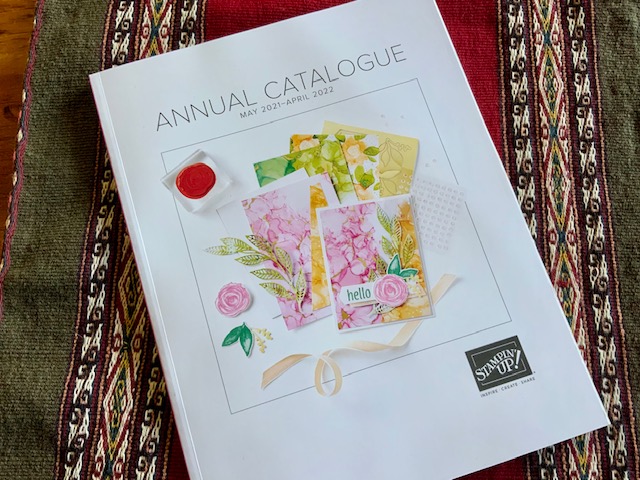 If you would like me to place your order for you, please contact by phone, text, email or Messenger.
Here are my contact details: 0407 414 360, margisank@gmail.com
……… till next time, stay safe, have fun!

LOVE IT. LIVE IT. SHARE IT.