It's time to wish you all a wonderful 2019, and then delve into Occassions Catalogue, Sale-a-Bration, great treats and free products just for you .
Happy New Year – 2019
May this year be healthy and wonderful for you and your loved ones. My wish for you is to live your dreams and enjoy all those special moments that life has to offer.
During this delightful Christmas-New Year, we've been spending time with family and friends, walking the new puppy, reading, relaxing, pottering and generally taking it easy. I hope you have too!
We and the garden have survived our first hots days, we've delighted in the family of four Tawny Frogmouths in our garden, as well as numerous other bird species; King Parrots, Rosellas, Kookaburras etc. We've done the post-Christmas clean up, my craft room is functional again and it's time to start exploring the new fabulous Catalogue.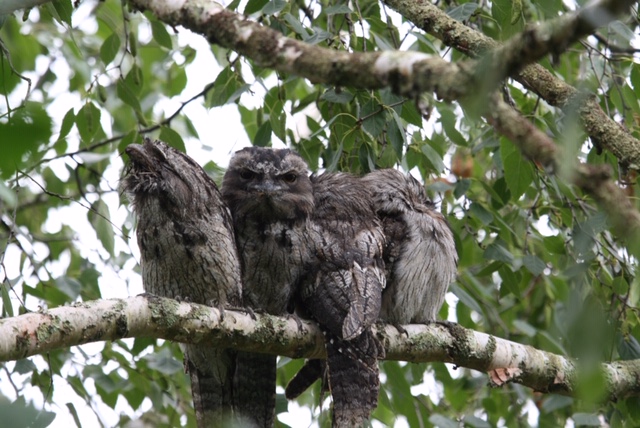 In July, we sadly said good bye to our sweet-natured 16 ½ year old Border Collie X, Xeenie. Over the next three months we were quite lost without a dog in the house. For all but the first two years of our marriage (and flat dwelling at that time), we've had dogs, mostly two at a time. We knew that the time had come to begin our search!
And so, in late September, we visited Animal Aid to see if they might have a rescue dog we could welcome into our family. We found the 2-year-old Beagle X, Rocket, …or did he find us? He's lovely with kids, had some good manners, and needed help to find others!
Xennie

Rocket
He needs lots of walking and playing, quite a bit of training, but as our granddaughter said, "But Grannie…he's so cute". And, our hearts are melting!
I think this is the first time that I've been in my crafting room and he's happily snoozing. It's a perfect time to write this blog post and welcome you to the joys and treats of the Occasions Catalogue and Sale-a-Bration.
Occasions Catalogue and Sale-a-Bration
Sale-A-Bration has started and we have the new Occasion Catalogue. Both the catalogue and Sale-A-Bration booklet are brim full of gorgeous ideas and samples.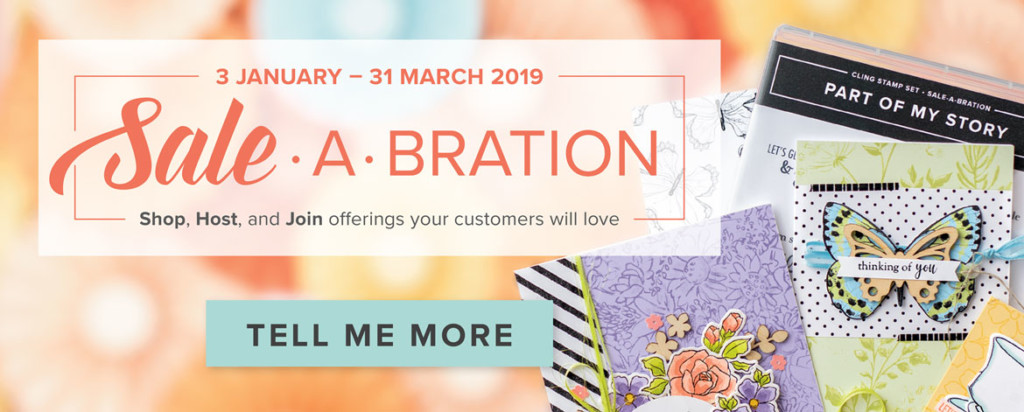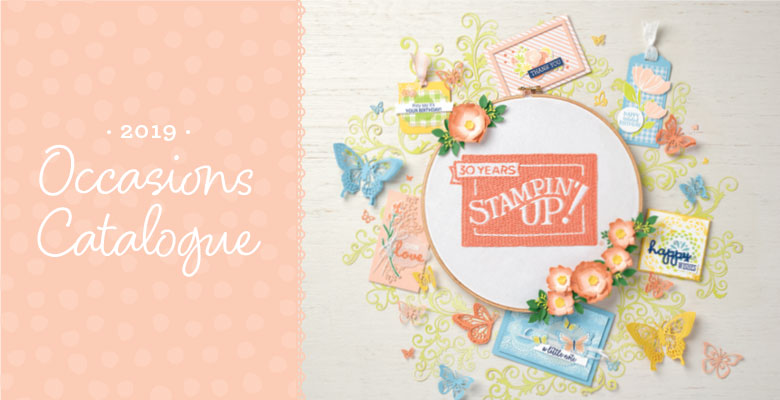 It's time to play with Butterflies, Embroidery, Puppies, Cats, Ponies, Frogs, Cars and Gears and a myriad of other beautiful paper-crafting supplies. I've also been playing with some of the kits…. lovely way to make a quick card, quite effortlessly.
Nine Lives

Let It Ride

Happy Tails
Some of you will already have your copies of the Catalogues, but if you have not yet received yours, please let me know, and I'll organise delivery for you.
Here's a summary for you of the offerings for you:
Sale-a- Bration runs to March 31 and is wonderful time of the year to add to your crafting supplies and get free products. There are at least three ways to save and get free products.
Shop
Spend $90 from any current catalogue and/or Clearance Rack and choose a free product from the Sale-a-Bration (SAB) Booklet. This year, we have introduced special SAB products with a $180 spend.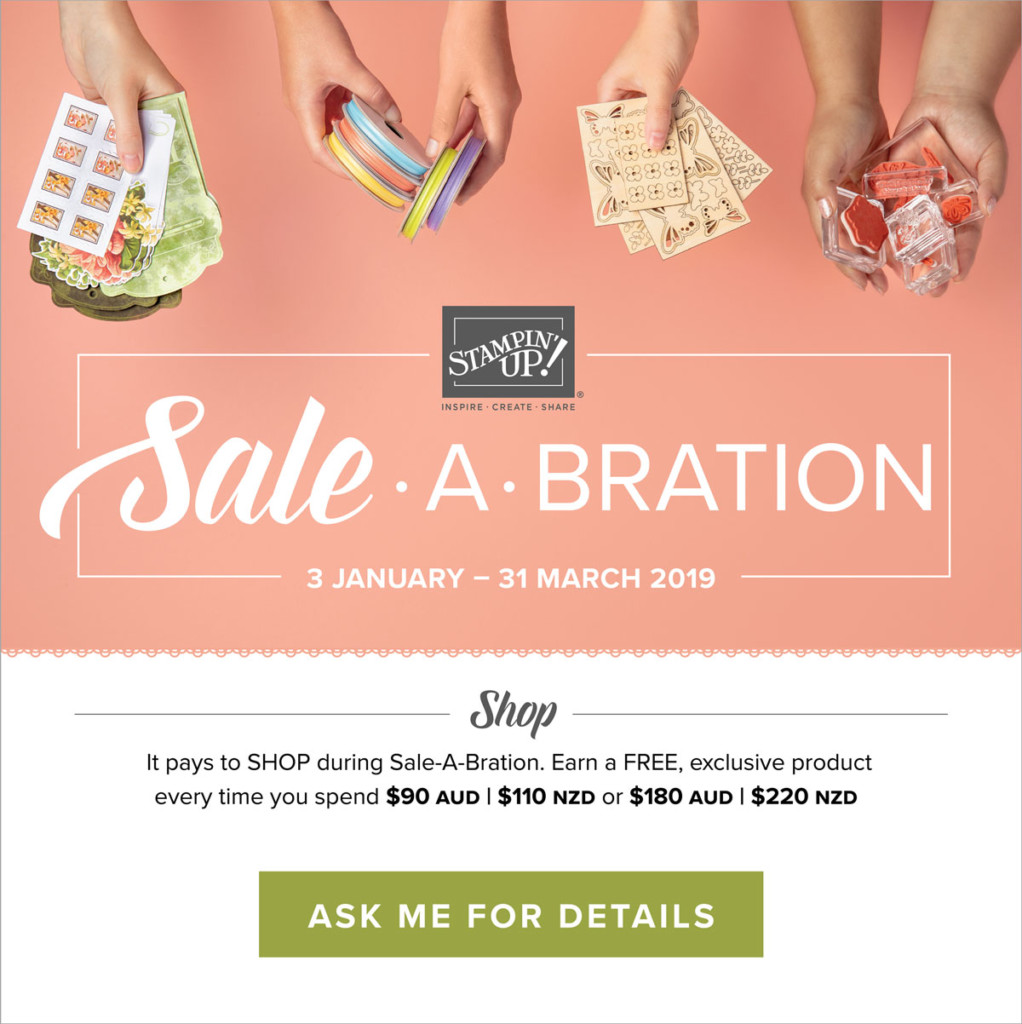 Host
Invite, your friends, host a party and be rewarded with host benefits to spend on product. During Sale-a-Bration there is an extra $40 for party product orders of $400 or more.
Can you see we have a fabulous Frog Stamp, So Hoppy Together, in SAB.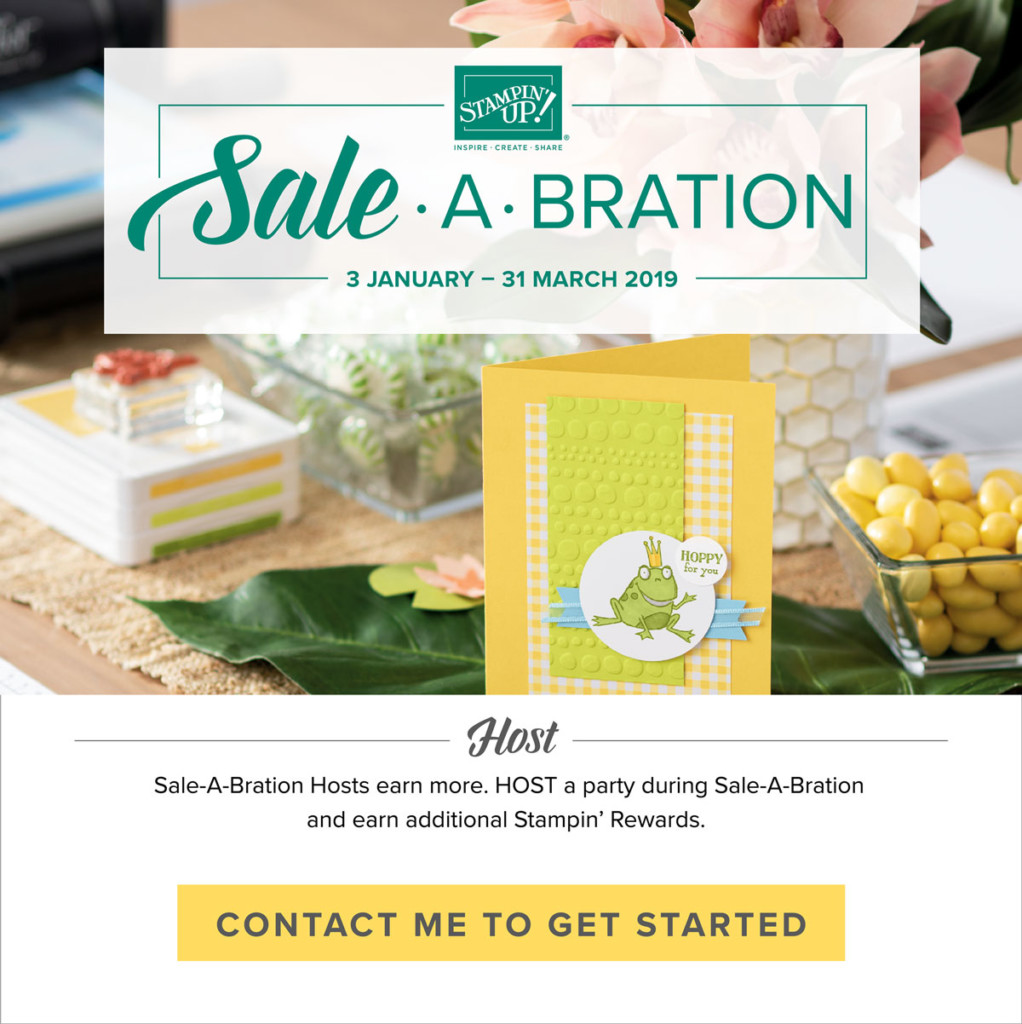 Join
Join my team as a demonstrator for $169, obtain $315* of product (of your choosing). This is $80 more free product than usual!
OR
Join my team as a demonstrator for $210, obtain $315* of product (of your choosing) and receive the exclusive and limited time offer of the Craft & Carry Tote (valued at $87)
Here is a photo of the fabulous Tote Bag. I just love mine.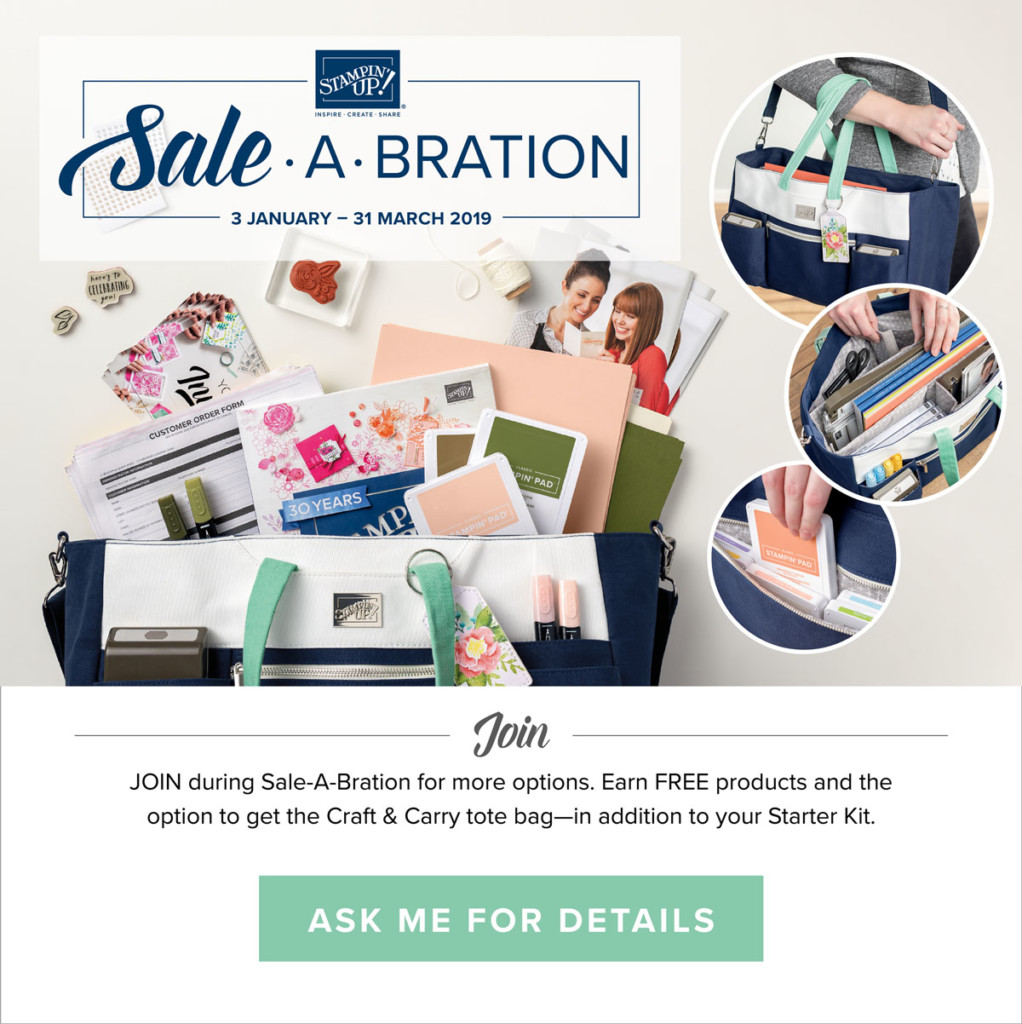 Please chat to me about any ideas or queries that you may have.
Samples: Occasions and Sale-a-Bration
I've included some samples of the projects from the Occasions Catalogue and Sale-a-Bration Booklet for you.
Precious Parcel Card Kit (SAB)

Incredible Like You Project Kit

I'll be working on more samples an uploading them to my business Facebook Page and Pinterest site.
Please have a look at these sites and let me know your thoughts as I'm back to updating these sites on a regular basis, so that you can all share the fun.
Please feel free to use the examples for your own designs and inspirations.
………..till next time.
Please enjoy and have fun!
Margi